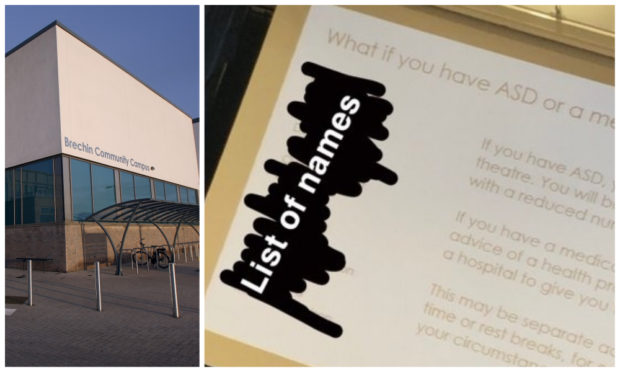 A council has apologised after children's learning disabilities were revealed on screen at a school assembly.
Around 100 pupils in S4 to S6 at Brechin High School were shown a slide with the names of thirteen pupils with autism and other learning difficulties written on it.
Many of the pupils had kept their conditions private and were left "extremely upset" by the incident, which is a breach of data privacy laws.
The UK Information Commissioner has been informed, as is legally required after serious breaches of personal data rules.
The school's head teacher has contacted the parents of all the children affected to offer the apologies.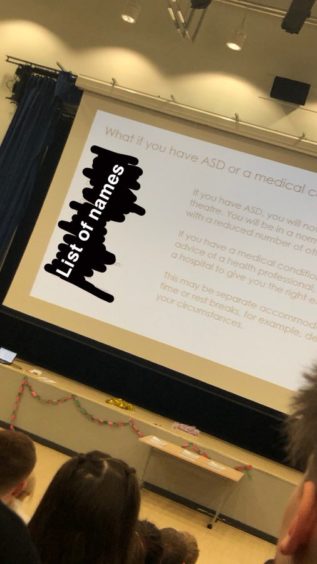 An Angus Council spokeswoman said: "Angus Council can confirm that personal details were inappropriately shared to a pupil-based audience at one of our secondary schools today.
"Enquiries are underway to establish the full circumstances of this isolated incident and whether any individual learning requires to be provided. The UK Information Commissioner has also been advised.
"The head teacher is in the process of contacting the parents of the young people whose information was shared in error and appropriate support will be provided to and available for any young people affected."
For more on this story, see Wednesday's Courier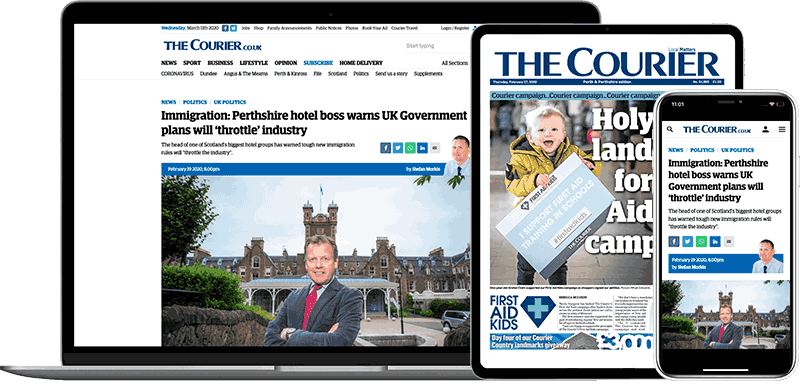 Help support quality local journalism … become a digital subscriber to The Courier
For as little as £5.99 a month you can access all of our content, including Premium articles.
Subscribe