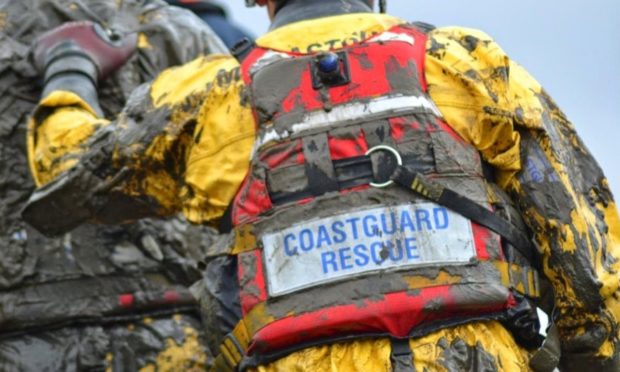 Hoax calls which can mean "life or death" have hit a three-year high on the coast of the North Sea.
The Maritime and Coastguard Agency (MCA) observed 2,162 false alarms across Scotland since 2017, with 143 or almost 7% classed as hoaxes.
North East teams responded to 149 false alarm alerts last year alone and 431 over the course of the past three years.
North East region Scottish Conservative MSP and experienced sailor Liam Kerr has praised the dedication of officers.
"Every second a person spends exposed to the North Sea, in the water or the wind on the coast, can be crucial.
"So any time-wasting can risk lives when it comes to the Coastguard.
"It is unacceptable we are seeing more and more malicious call-ins to the MCA.
"If this trend continues, I worry it will end in disaster.
"If a team is despatched to a false alarm and another real incident happens along the coast, the repercussions could be disastrous.
"Any ill-natured call to our frontline services is intolerable.
"Minutes can mean life or death in the North Sea."
Some 30 of these were judged to be malicious in intent last year of the 47 recorded since 2017.
On the Tayside and Fife coast, 11 such calls were made to the MCA compared to three in 2018.
There were a total of 420 false alarms recorded over the last three years.
The MCA provides a 24-hour maritime search and rescue service around the UK coast, and international search and rescue through HM Coastguard.
There are approximately 3,500 volunteer Coastguard rescue officers in the UK, divided up into 350 teams that are strategically placed around the British and Northern Irish coastline.
There are coastguard rescue teams in Stonehaven, Montrose, Arbroath, Carnoustie, St Andrews and Leven.
Zone 3 covers the North Sea coast from Brora down to Stonehaven, and Zone 4 continues to the southern mouth of the Forth.
The authorities warned hoax callers face up to six months in jail, and fines of up to £5,000.
Police Scotland said any report of a hoax call will be thoroughly investigated.
The force said every false or inappropriate call takes up the precious time of the Coastguard and other emergency services and prevents someone who really needs immediate help from getting it.