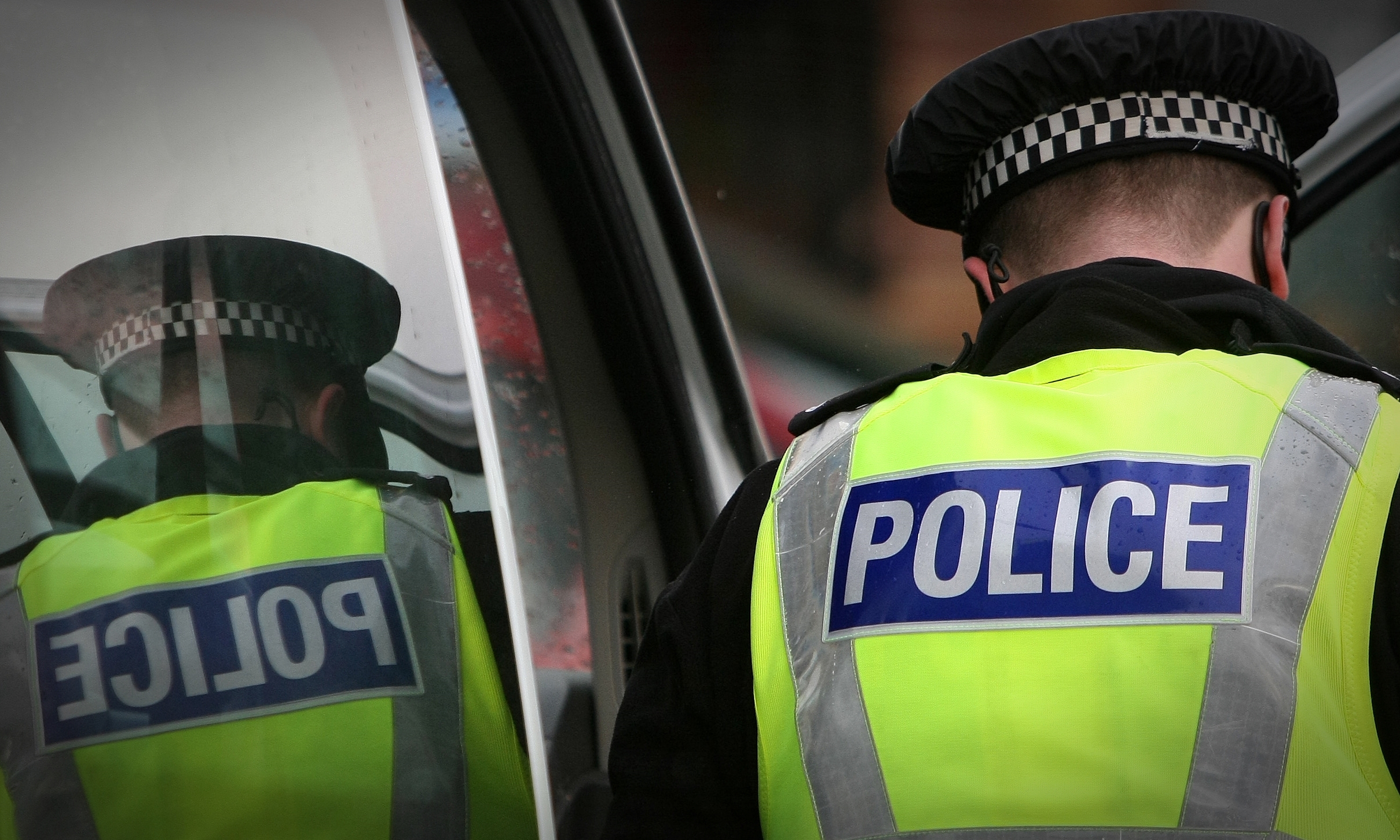 Police were called after a man was spat on during a row on an Angus street.
A loud argument is said to have broken out between two men near the Spider Park on Walker Place, Arbroath, at noon on Wednesday, December 18.
The incident ended with one of the men being spat on by the other.
Police said there was "a lot of noise and shouting between the group".
Officers are now attempting to trace the perpetrator in connection with the incident, which is being treated as an assault.
He is said to have been accompanied by a blonde-haired woman.
A Tayside Police Division statement reads: "A verbal altercation took place between two men, which ended with one allegedly assaulting the other by spitting on him.
"While the victim was not injured, and this is not the kind of assault involving physically punching or striking another, the victim was quite rightly disgusted at the other person's actions.
"There were a number of people in the vicinity at the time, and a red car also passed by at the exact time the incident took place.
"The suspect was in the company of a woman with blonde hair, and as there was a lot of noise and shouting between the group, they would likely have drawn some attention to the incident."
Anyone with information is being asked to contact police on 101 or to speak with any police officer. Information can be given anonymously through Crimestoppers on 0800 555 111. The police reference is CR/34202/19.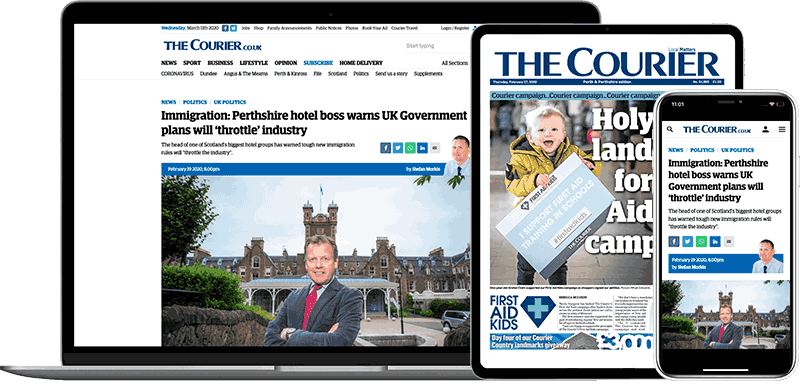 Help support quality local journalism … become a digital subscriber to The Courier
For as little as £5.99 a month you can access all of our content, including Premium articles.
Subscribe