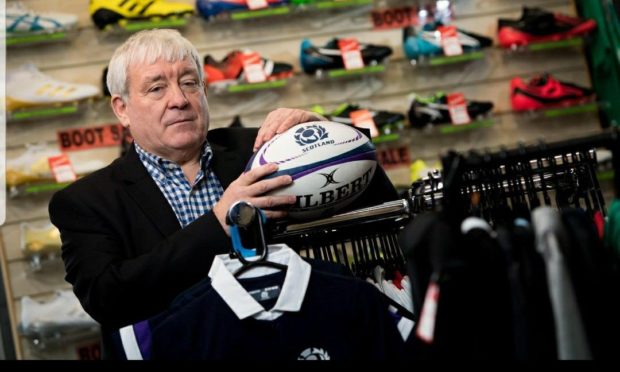 Former Strathmore Rugby Club coach Dave Brown, a well-known figure both on and off the pitch, has died of cancer at the age of 66.
The former Glasgow player, who won the Inter-District Championship in the company of such star names as Sandy Carmichael and Ian McLauchlin, took over as coach at the Angus club more than 20 years ago and transformed the attitude of the organisation while also running a successful business Rugby Plus.
A Strathmore club spokesman said his no nonsense coaching style helped drive up standards at the club, which currently competes in Scottish Rugby's National League Division Three against local rivals Perthshire and Howe of Fife.
He said: "Dave first starting coaching Strathmore in the 97-98 season. He was ahead of his time, he challenged players to improve and he gave them more responsibility.
"Fitness levels were improved, dress codes changed, meeting times strictly enforced, and we became a lean, mean fighting machine.
"The league title was secured in his first season and a huge cup scalp was secured over Cartha Queen's Park, which meant Strathie were in a national semi final.
"He would take no nonsense at training and there was the time where, whilst ripping into one player for under-performing, another player started sniggering.
"Dave's response was: 'What are you laughing for? You're worse than him'."
The former Glasgow PE teacher took a senior leisure management position in the then Tayside Regional Council's Education Department before moving into sports retail.
He set up Rugby Plus in 1999, with a now-closed shop on Union Street in Dundee, before expanding to Aberdeen where a bricks and mortar shop still does business on George Street.
He retired from the business, now also a successful online concern, in March this year.
Stuart Gray, chairman of the Strathmore Rugby Club Community Trust, said members of the club were saddened to hear of the passing of one of its founding trustees.
He said: "Dave brought business, management and a huge amount of rugby experience to the trust.
"He was passionate about rugby and no less so about our vision and was a major driver in what we have achieved. He will be greatly missed."
Respected coach George Breckenridge remembered the mixture of kinship and knowledge he had gained from Mr Brown.
He said: "I had the pleasure of being invited up to Strathmore RFC as a guest coach one pre-season and setting up some drills and games for the players followed by a barbecue.
"Watching Dave coaching, you could see the enthusiasm and desire to make his players better but without ever forgetting the fun element in rugby.
"Enjoy your sport, he always used to say."
Mr Brown is survived by his wife and his children, Lindsey and Nicole.
His funeral will be held on December 31 at Hillside Parish Church, Montrose, at 11am.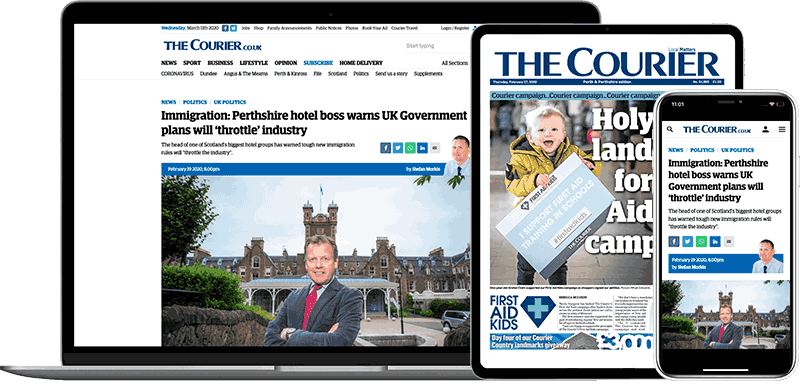 Help support quality local journalism … become a digital subscriber to The Courier
For as little as £5.99 a month you can access all of our content, including Premium articles.
Subscribe