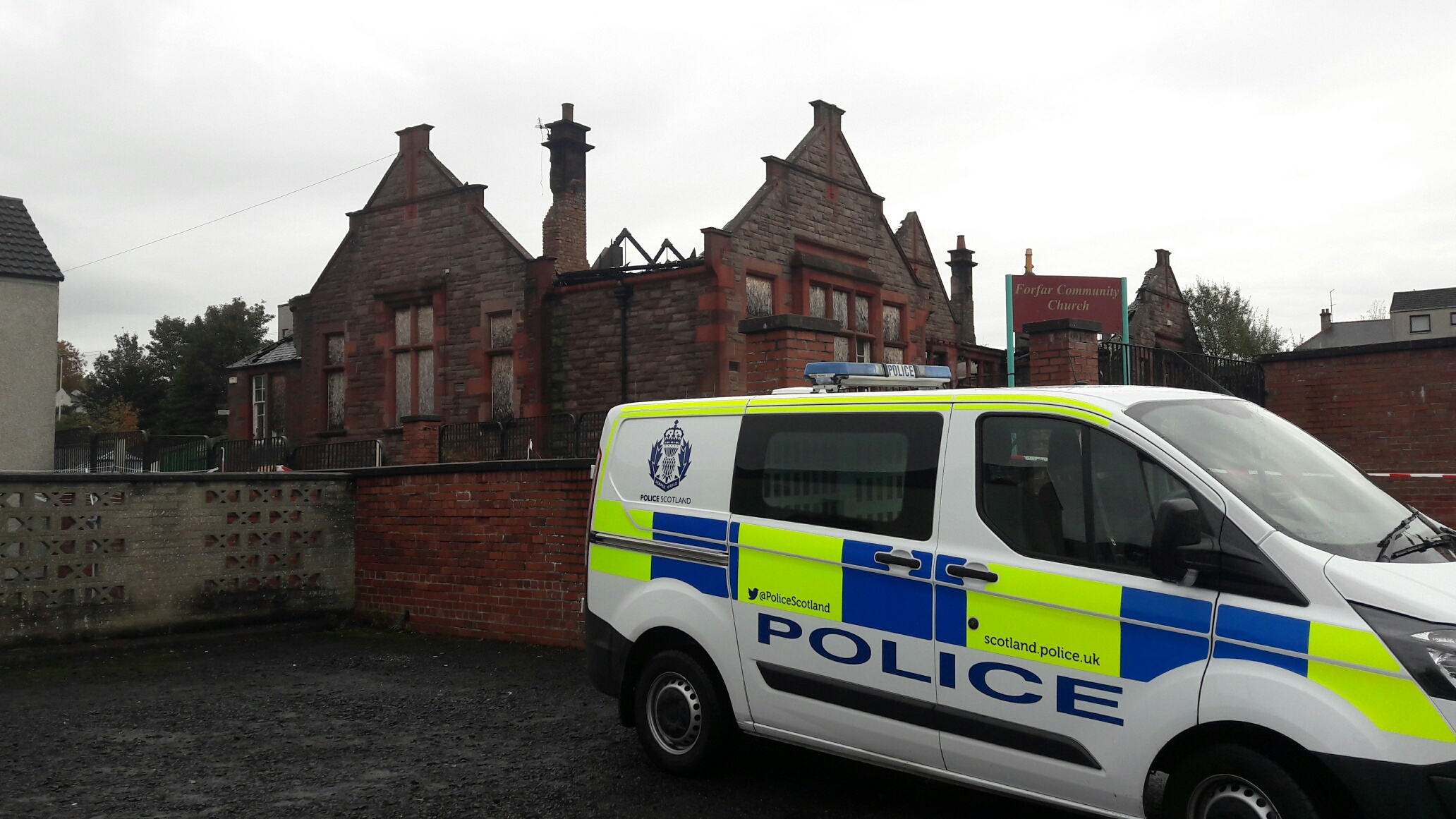 A bid has been launched to raze the fire-ravaged remains of a 140-year-old Angus primary school.
The former Wellbrae School in Forfar was gutted by a ferocious blaze in October 2016 during a Saturday night incident which saw hundreds of locals watch the efforts of fire crews from Angus and Dundee bring the inferno under control.
The primary had been vacant since its replacement as part of the Forfar schools' programme and was earmarked for conversion into 16 flats by a local firm.
It has been repeatedly vandalised by youths who climbed onto the roof of the sandstone building and gained entry to its interior before the dramatic blaze, which was thought to have been caused by an object exploding in a microwave oven inside.
The fire led to five boys aged 11 and 12 being reported to the Youth Justice Assessor.
Demolition of the school was previously refused and although 2011 approval was given to a conversion proposal, a subsequent scheme for 16 dwellings was withdrawn.
Local developer Taylor Shepherd SSAS has now lodged an application for permission to completely demolish the C-listed building after experts said the remains of its shell are "structurally dangerous and represent a risk to public safety".
Planning consultants commissioned by the firm said works carried out in the wake of the "catastrophic" fire included the removal of the remains of the roof and downtaking of walls to a safe level.
The consultants' report said: "The building remains derelict and for reasons of health and safety is surrounded by fencing. The fencing is a physical deterrent however will not prevent determined individuals entering the site and building.
"The building itself is extremely dangerous. The risk remains not only from falling masonry but also from falls into deep voids and basements within the northern portion of the building.
"The very recent inspection confirmed the fire damage to the building and the ongoing weather damage caused by the walls being exposed have resulted in the building now being incapable of any possible repair and reuse.
"Even if repair of the building were possible, which it is not, the costs associated with the reconstruction would be prohibitive.
"It is clearly regrettable that the demolition of the building is necessary, however, there is little remaining of the former Wellbrae Primary School and what remains is structurally dangerous and represents a risk to public safety."
Angus planning officials have set a determination deadline of early February for the demolition application.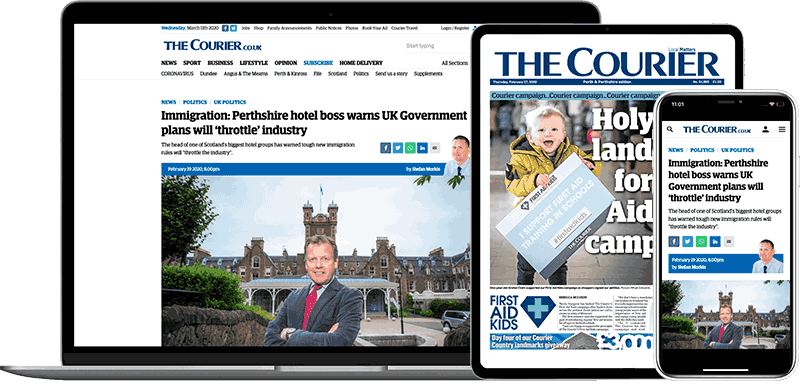 Help support quality local journalism … become a digital subscriber to The Courier
For as little as £5.99 a month you can access all of our content, including Premium articles.
Subscribe