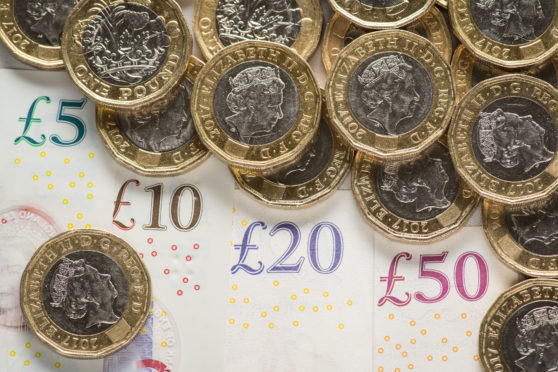 Poverty-hit pensioners have been urged to tap in to a benefits calculator which has unlocked millions of pounds worth of entitlement for Angus residents.
End-of-year figures have revealed that in the six months since its launch, the Angus Council calculator has confirmed current awards or identified unclaimed benefits of almost £7.5 million.
Council chiefs are now working on a live webchat system in the hope it will help make it easier for people in more remote areas of the county to use the service.
The online calculator was introduced in May after the authority's welfare rights service looked at ways of delivering free advice on welfare and money advice matters.
Results are anonymous and the council doesn't hold any personal data.
A council spokesperson said: "It's a common misconception that benefits are only for those who are out of work.
"Across the UK, millions of people are missing out on money they're entitled to.
"There's also a 'better-off' calculator so people can see how their entitlements could be impacted if their personal circumstances change, for example their work hours change, or they start work.
"The webchat facility is still early days in development, but it is hoped that this would help to give more access to advice and to free up the telephones to allow our staff to spend more time with residents with complex needs."
Arbroath Independent councillor and children and learning vice-convener Lois Speed said: "Our welfare rights team are working exceptionally hard to reach out and support those that are experiencing financial hardship.
"The calculator is available 24/7 and with the rise in in-work poverty I would encourage those in employment on lower incomes to use it as well as anyone else who may be struggling to ensure that they are receiving the maximise income.
"Pension Credit is an under-claimed entitlement, and so it is important that pensioners are aware of what they are entitled to," she added.
"It's vital to recognise that residents can still contact welfare rights direct for a benefit check as not everyone is capable of accessing the online calculator.
"Every penny counts so it is important we do everything we can to help residents claim what they ate entitled to," added Ms Speed.