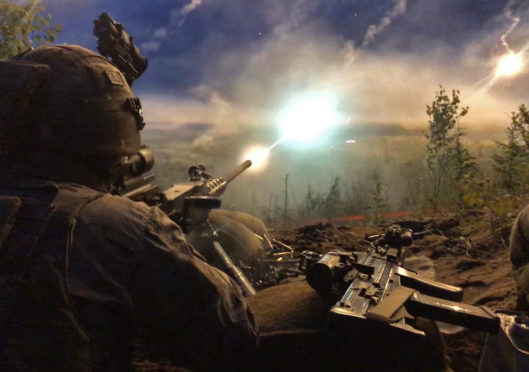 Dramatic shots of an Angus-based Royal Marine in the night of a major military exercise and the might of the nation's biggest warship have been selected amongst the UK armed forces' most memorable images of 2019.
The 45 Commando figure was captured by a military snapper firing a heavy machine gun during the summer's Exercise Baltic Protector, a year which also saw the Angus personnel test their elite capabilities against the might and air power of the US Marine Corps during Operation Green Dagger in the world's largest military 'playground' of California's Mojave Desert.
Based at RM Condor on the outskirts of Arbroath, 45 Cdo is currently the lead commando group, ready for immediate deployment around the globe in the event of a crisis.
Rosyth-assembled aircraft carrier HMS Queen Elizabeth also features in the array of spectacular photographs.
From the dust and dirt of a warzone to the gleaming uniforms of a parade, military and MoD civilian photographers capture the reality of life for UK servicemen and women around the globe.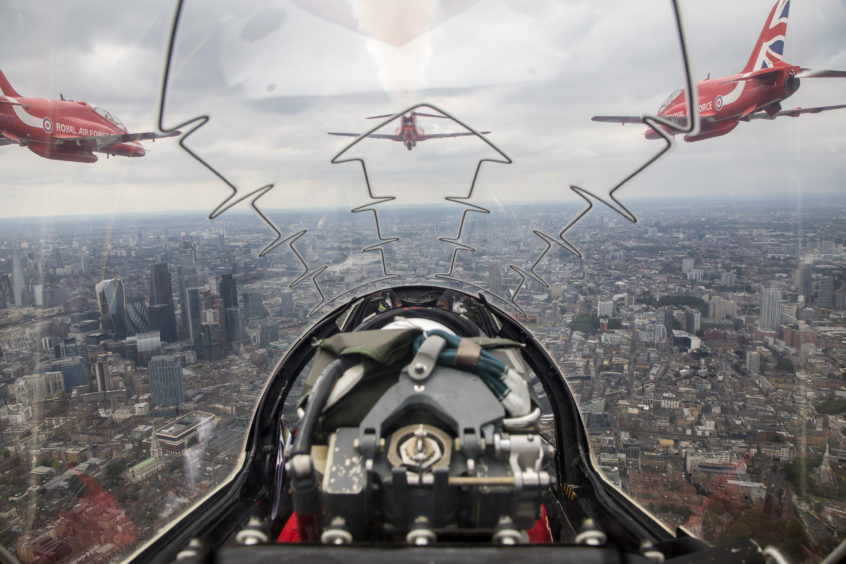 Many of those behind the lens are servicemen and women first and photographers second, deploying with their rifle as well as their camera.
Defence Imagery editor Panay Triantafillides said: "2019 has been a fantastic year for our armed forces and these images showcase the realities of military life and the unique talents of our photographers from across the Royal Navy, Army, RAF and MoD."
Over the festive period, more than 11,000 sailors, soldiers, airmen and marines are involved in 35 operations in more than 30 countries ranging from Iraq to Estonia.
They include the crew of Angus-affiliated HMS Montrose, the Type 23 Frigate having become the first Royal Navy vessel to be forward deployed to the Middle East.
In a multi-faceted role, the ship's crew linked with French Navy counterparts to pull off a multi-million dollar drugs bust in the Arabian Sea towards the end of the year.
Montrose was involved in the interception of a dhow packed with narcotics in the latest success for a maritime enforcement initiative which has netted almost 50 million dollars of heroin, hashish and crystal meth this year.