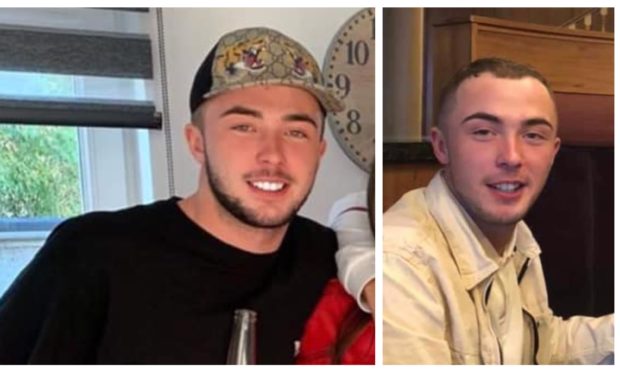 Efforts to trace an Angus man missing since Monday morning have been ramped up as police become "increasingly concerned" for his welfare.
Friends have been frantically trying to track down Bailey Mearns, also known as Bailey Menmuir, after he was reported missing from Arbroath.
The 21-year-old was last spotted on Strathairlie Avenue at 7am on Monday, January 6.
Police say they will be carrying out door-to-door inquiries on Wednesday evening and urged locals in the town to check their gardens and outbuildings.
Inspector Gary Aitken from Arbroath Police Station said: "We are growing increasingly concerned for Bailey as time passes, we just want to make sure that he is safe and well.
"This evening we will be conducting door to door enquiries and carrying out searches around the Strathairlie Avenue area.
"I would also ask residents in Arbroath to check their gardens and outbuildings in case he has taken shelter there.
"I would urge anyone who may have seen Bailey, or who has any information on his whereabouts to contact us.
"I would also appeal directly to Bailey himself to contact us, or a member of his family to let us know he is safe."
Bailey is described as 5ft 11in, slim, with black hair and a beard.
He was last seen wearing a light grey Nike hoody, a pink T-shirt, black jogging bottoms and white Alexander McQueen trainers.
Friends have taken to social media to urge others to keep their eyes peeled for Bailey.
Police are urging anyone with information on Bailey's whereabouts to contact officers on 101 quoting reference number 3771 of January 6.