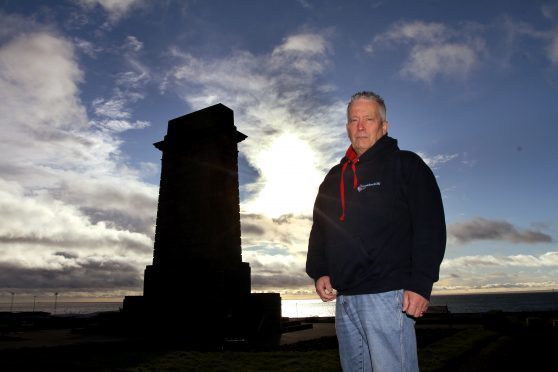 A tireless Angus fundraiser has issued a rallying call for the public to join the fight to help injured troops.
HorseBack UK helps serving or past members of the armed forces, improving quality of life of those who have been injured or wounded and are suffering mental or physical illness or disability.
Having served for four years with the regular army and spent 18 years in the territorial army, Ian Wren witnessed first-hand how combat can affect troops.
Mr Wren is appealing for cyclists to take part in the 54-mile route from Aboyne to Arbroath via the Cairn O'Mount on August 8.
Horseback UK uses the event to fund pioneering work with horses to help treat war veterans suffering physical and mental health issues, including post-traumatic stress disorder.
Mr Wren said: "The challenge is a 54-mile cycle ride from HorseBack UK in Aboyne to Hercules Den in Arbroath.
"This is an event to raise funds to help our sick and injured veterans and disengaged schoolchildren at HBUK.
"This is the sixth year of the challenge and an average of 25 people have taken part each year including Sarah Connor who has done every single one.
"We have raised in excess of £35,000 for HorseBack UK.
"The sponsors for the event have been predominantly local companies and we cannot thank them enough for their generosity.
"Medical cover comes from a former TA soldier Colin Petrie of Scot Medical in Brechin.
"As you can see this ride depends on the generosity of local businesses and indeed local people who support those taking part."
The story of HorseBack UK goes back to November 2008 when Jock and Emma Hutchison moved with their young family to Ferrar just outside Aboyne in Aberdeenshire.
Their plan was to set up a business using American quarter horses and western riding to explore the beautiful scenery.
That Christmas several friends, many of whom were either serving or ex-military came to the farm to celebrate New Year and the seeds of HorseBack UK were sown.
As an ex-marine himself who had served at 45 Commando in Arbroath, Jock approached the Commanding Officer and offered the farm as somewhere that the injured marines could come to as a break away from clinical recovery.
The registration fee is £25 and people who take part in the challenge will receive a T-shirt, a unique HorseBack medal, and finish with a burger and a beer.
The charity will also transport a bike up to Aboyne on the Friday evening before the ride if required.
There will also be a bus to take riders to the start on the Saturday morning.
Mr Wren said: "This is an amazing ride over some of the most beautiful scenery in Scotland.
"If you would like more information please contact me on Facebook."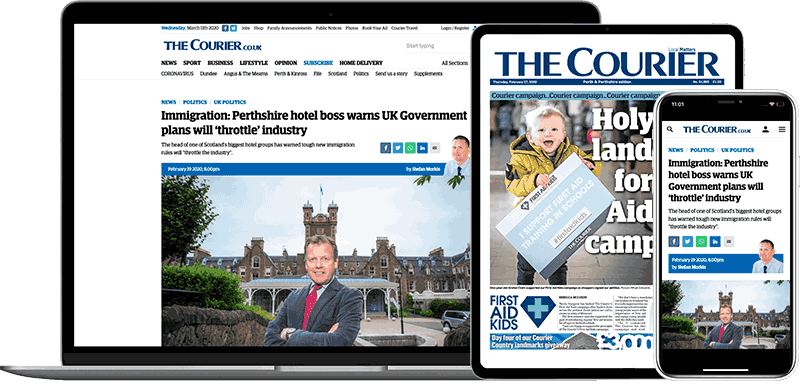 Help support quality local journalism … become a digital subscriber to The Courier
For as little as £5.99 a month you can access all of our content, including Premium articles.
Subscribe