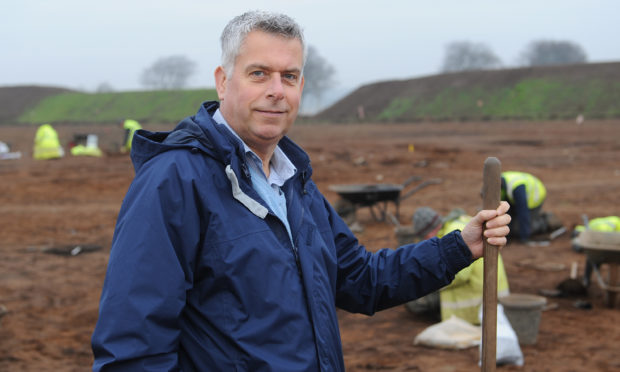 An invaluable hoard of bronze-age treasures found near Carnoustie is set for public display in the town's library.
Locals welcomed the historically-significant collection – including a gold-decorated spearhead, bronze sword, sheath and a sunflower-shaped pin – when it was found at a dig near the high school.
However, concern grew about the future home for the treasures in autumn last year after it emerged neither Angus Council, or its arms-length cultural body Angus Alive, had made an official application to keep the treasures in Angus.
It has now emerged the Edinburgh-based National Musuem of Scotland will apply for ownership of the hoard, but with a deal to display the treasures in Carnoustie Library for between one and three years.
Councillor Brian Boyd, Independent, who has argued for the treasures to stay in the town, said he was "thrilled" by the latest development.
He said: "It's great we are going to get a loan of it, because it's something I was worried was never going to happen.
"If it becomes a thing that brings the tourists in then I am sure we can approach them and see if we can keep it longer. "
He said the library display would be an excellent addition to the heritage trail currently being developed with Scottish Government funding to improve town centres.
"As these artefacts show, heritage in Carnoustie goes back about as far as it is possible to go.
"Tourists will come for the trail and continue on to the library to see the artefacts," he added.
The 2,500 artefacts were found during a routine archaeological investigation in 2016 and 2017 before the development of two outdoor grass pitches near the school.
A paper on the future of the archaeological finds at the Balmachie roads development will go in front of the council's communities committee on Tuesday.
Councillors will be asked to note the loan request and to green light £8,500 extra funding to put the items safely on display in Carnoustie Library.
The paper said neither Angus Council nor Angus Alive had the financial resources to bid for permanent allocation.
"The museum that will ultimately receive permanent allocation of the assemblage will be required to provide the necessary resources for further investigation and analysis, long term conservation, appropriate storage and display facilities for all 2500 objects, " the paper states.
The loan arrangement would go through, provided NMS were successful in its bid for permanent ownership of the hoard.
"That arrangement would see the objects enter the national collection and be appropriately cared for using the significant resources of the NMS, but would secure Angus Alive a short-term loan in the near future to display objects in Carnoustie Library following their treatment and conservation."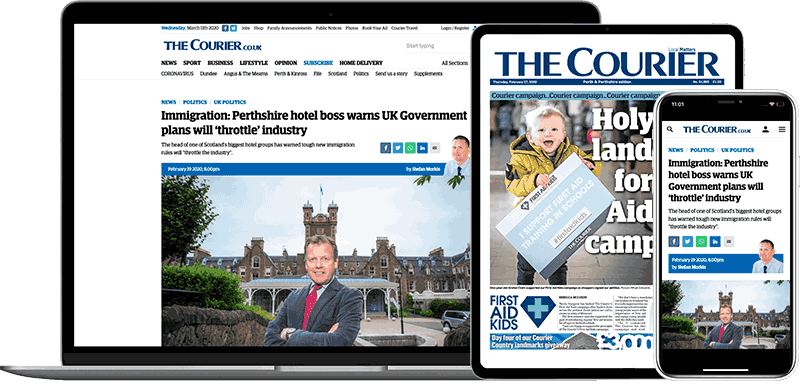 Help support quality local journalism … become a digital subscriber to The Courier
For as little as £5.99 a month you can access all of our content, including Premium articles.
Subscribe