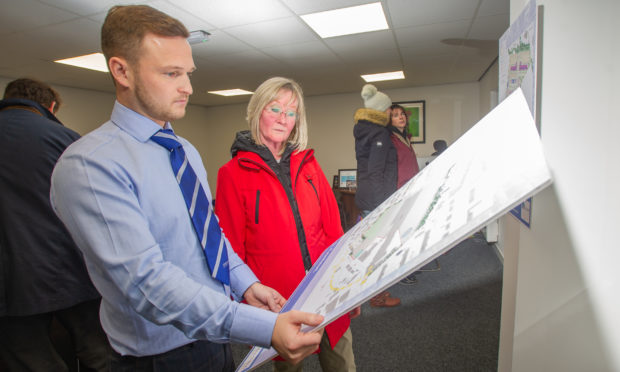 Ambitious plans for a major new housing development of the edge of Brechin have been unveiled by Perthshire-based developers.
GS Brown Construction has taken the wraps off plans for the largely brownfield 3.64 hectare site next to East Mill Road ahead of submitting a planning application later this year.
The developer wants to build a mixed scheme of 117 homes on the land, which includes a local football pitch and factory buildings that are still currently in use.
The plans include 51 two bed flats with a mixture of other detached and semi-detached homes making up the rest. A quarter of the homes will be affordable units.
Manufacturer Matrix International occupies a building next to the proposed site.
Concerns have been raised about the loss of the pitch, the effect on the amenity of nearby properties and the noise created by the construction work.
Kirsty Meston, a shop assistant who lives on East Mill Road, said: "I don't really want a great big development close to my home. I like my quiet.
"A lot of kids in the community use the football pitch."
"And the increase in traffic is bound to cause some disruption," she added.
Christine Tough, a lollipop lady who lives on East Mills Brae, said: "I don't know what to think yet.
"My secluded garden isn't going to be secluded anymore and I think there will be more noise."
Locals got their first chance to view the plans at a public consultation event held in Brechin's Mackie Motors on Wednesday.
The developer is looking to gather views on the development as part of the pre-application consultation process.
Kevin Spence, design manager at GS Brown, said: "We feel this is an ideal opportunity to bring life back to that area of Brechin with a residential development.
"In terms of the football pitch, we will look into that as we were weren't aware that would be a major concern.
"Historically, it was used quite a lot but in recent times young people have gone elsewhere.
"In terms on controlling noise, we will put plans in place to mitigate that and to limit any nuisance," he added.
The company intend to submit a planning application to Angus Council in autumn of this year.
If successful, they plan to start work in the summer of 2021 but could delay that for up to four years depending on market conditions.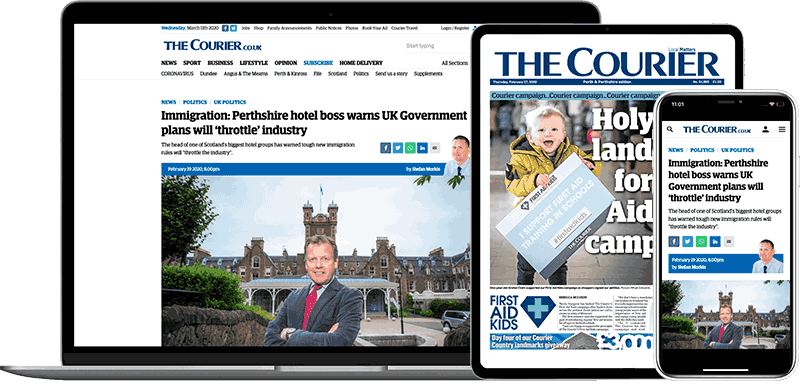 Help support quality local journalism … become a digital subscriber to The Courier
For as little as £5.99 a month you can access all of our content, including Premium articles.
Subscribe