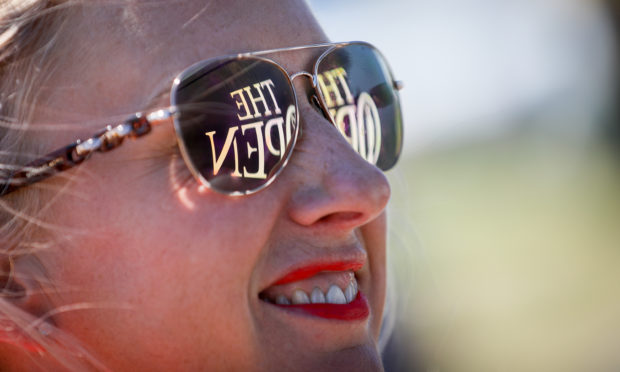 Carnoustie community leaders have moved to protect local tourism from "huge disruption" caused by controversial plans to bury an electricity cable next to their world-famous golf course.
Alasdair Murray, planning representative on Carnoustie Community Council, said SSE-owned Seagreen Wind Energy had "not thought through" the effect of its plan to bring the cable from the planned offshore windfarm on land near the town.
The community council has asked the renewables giant to move the cable further south onto the Barry Buddon Training Area, which is owned by the Ministry of Defence.
Mr Murray said: "They don't seem to have taken into account the overall effect on Carnoustie because of its relationship with golf tourism.
"There are a whole range of things which may be affected, from shops to accommodation."
The £5bn offshore wind farm, which when complete will be the largest of its kind in Scotland, will connect to the national grid via cables that land near Carnoustie and run underground across the Angus countryside to a substation near Tealing.
Landowners, Angus Council and Carnoustie Golf Links are continuing to fight SSE's use of compulsory purchase powers to secure access to the land.
The council and golf course bosses have issued warnings the work could prevent major international golf tournament The Open – which generated £120 million for Scottish economy in 2018 – from returning to the town.
Mr Murray said if the cable was "shifted very slightly" a solution could be found.
"The MOD seems to have a trump card. If they say no something there doesn't seem to be any other alternative," he added.
Councillor David Cheape, Independent, said the current cable route would also affect a popular walking spot.
"This is land regularly used not only by local and visiting golfers but enjoyed on a day to day basis by local residents and visitors," he said.
"Any length of time access is denied to walk freely or provide golf on this land is a major concern.
"It is hoped that a satisfactory resolution can be found in due course which does not detract from the fantastic amenities Carnoustie links provides."
The Scottish Government has appointed reporter David Buylla to hold a local public inquiry into the company's use of the powers, after Angus Council's legal chief Jackie Buchanan branded them "excessive."
SSE still hope to begin work on the £5 billion windfarm off the Angus coast this year despite the opposition.
An SSE spokeswoman said: "We are continuing to work closely with Angus Council and Carnoustie Golf Links to address the concerns which have been raised, minimise the impact on Carnoustie Golf Links and agree an acceptable solution."
The MOD did not respond to a request for comment.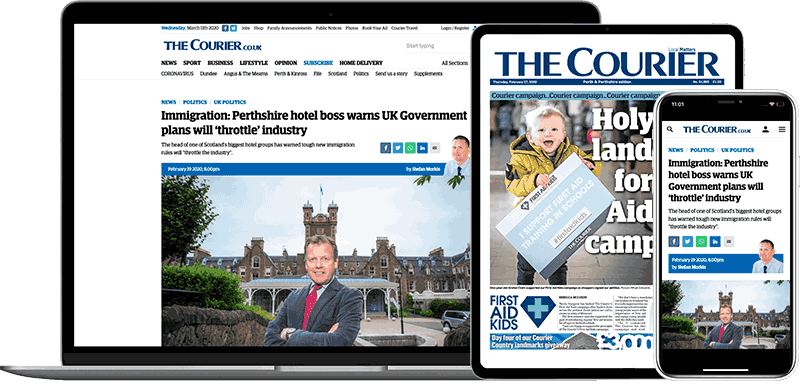 Help support quality local journalism … become a digital subscriber to The Courier
For as little as £5.99 a month you can access all of our content, including Premium articles.
Subscribe