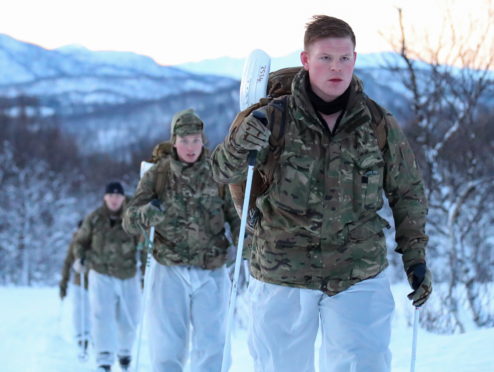 Angus-based Commandos have left behind the mild local winter to master the art of moving around the battlefield in the deep snow and ice of the frozen Arctic.
Before moving on to the fighting stages of the winter deployment, Royal Marines of Arbroath-based 45 Commando must complete the mobility phases of the Cold Weather Warfare Course in northern Norway.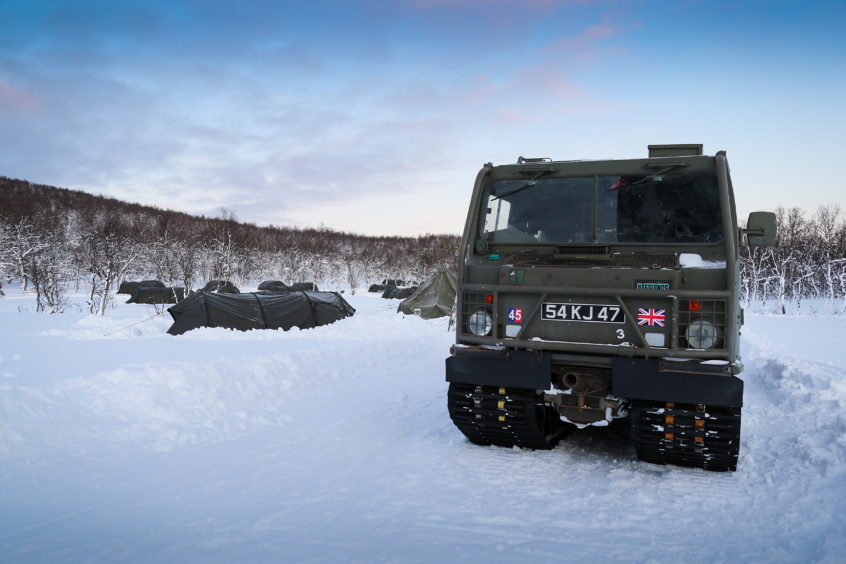 As 3 Cdo Brigade's mountain and cold weather warfare specialists, the Condor-based unit are being put through their paces in the harsh conditions, and will conclude their winter training with Exercise Cold Response,  a large, multi-national NATO exercise which will build on the success of Baltic Protector  19.
Commandos have to know how to get into battle and also move around during combat in one of the planet's most unforgiving environments, where the sun barely rises and temperatures plummet to below -30C.
The green berets must be able to carry weights of up to 75lbs, pulling pulks (sleds) weighing up to 40lb through the snow on skis or snow shoes.
Their training has included cross-country ski marches of up to 20 kilometres a day, alpine skiing and skijoring – where commandos are towed behind an all-terrain vehicle for rapid movement across the battlespace.
Ice-breaking drills have included plunging into a pool through a hole cut into the surface of a frozen lake to practice escape techniques.
1st module of @45CdoGp Cold Weather Warfare Trg complete!

Here's my ice breaking drills below complete with toast to the Queen @RoyalFamily.

But with a twist…straight onto survival phase for @45CdoGp! Putting the Commando in Future Cdo Force @MajGenHolmes
🇳🇴🗡🇬🇧⚓️ pic.twitter.com/vfaUiuKpKN

— Innes Catton (@InnesCatton) January 15, 2020
Captain Marcus Winter said: "The restricted terrain and challenging weather of northern Norway makes the ability to manoeuvre faster, further and through areas our potential adversaries cannot, of vital importance to commando forces.
"Vehicles and helicopters are superb assets in the Arctic but the combination of weather, mechanical breakdown and enemy action require the individual commando to be able to ski and snowshoe with their 'house on their back'.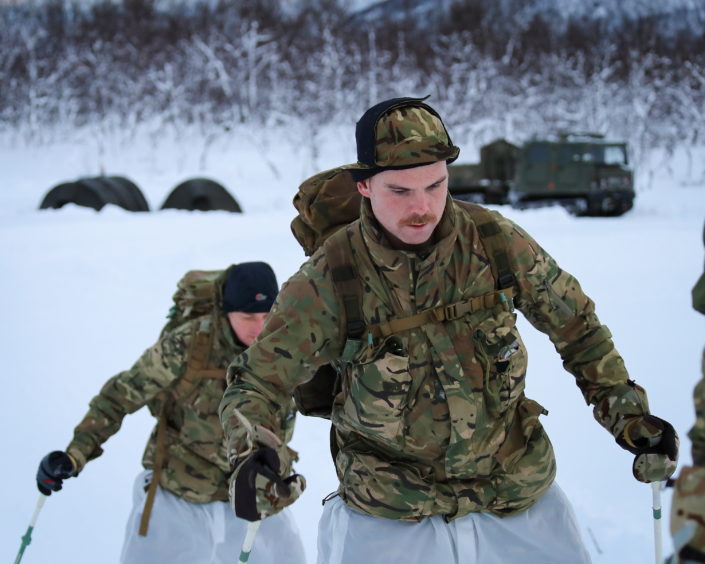 "It is vital we can be self-reliant in the field.
"The mobility training was made all the more challenging by the harsh environmental conditions – we're now looking forward to learning the tactical skills on the fight phase of the cold weather course."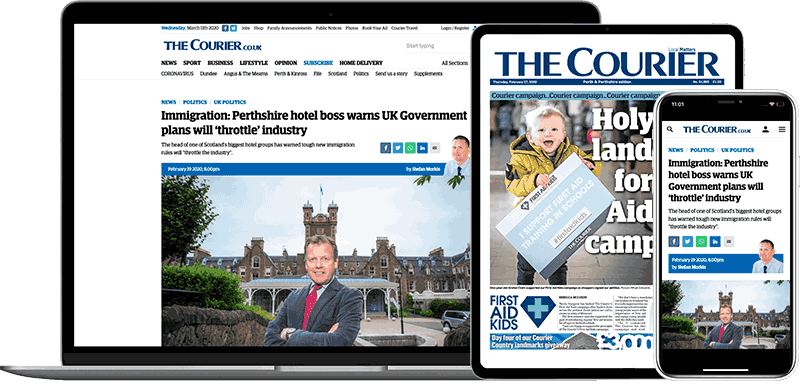 Help support quality local journalism … become a digital subscriber to The Courier
For as little as £5.99 a month you can access all of our content, including Premium articles.
Subscribe