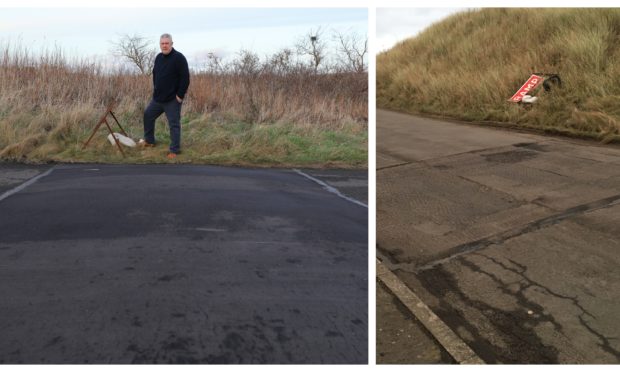 Controversial Angus seafront speed humps have been ripped up after bungling builders made them too high.
The £9,500 Montrose beach boulevard scheme is being put in place to slow drivers on the road through the dunes and past the town's historic golf links.
Councillors voted to give the safety scheme the green light in August, despite one local member's suggestion it should not be a high priority after just six people responded to a consultation exercise.
Proponents pointed out a high level of traffic – around 900 vehicles a day – on the road leading to the beach and popular Seafront Splash play area.
One local resident described the scheme as "using a sledgehammer to crack an egg".
Councillors opted for a £9,500 scheme to put full-width road humps along the stretch rather than a £14,500 spend on speed cushions.
The humps were recently completed, but checks by council roads chiefs revealed they had been built too high and they were ripped up.
Work is due to begin within days on replacements, with the contractor set to pick up the tab for the mistake.
An Angus Council spokesperson said: "Following checks on the road humps, we requested that the contractor remove them as they had been installed too high.
"Works are programmed for this week and the road humps will go back in at the correct specification. The contractor will cover the cost of this."
Montrose SNP councillor Bill Duff said: "Personally, I'm very happy to see them removed.
"As I said at the August communities committee when they were forced through by the administration, the evidence presented in the paper does not support installation, and our roads officers did not recommend action.
"The average speed recorded during monitoring was 20.1 mph, there was no history of accidents and the road already benefited from road calming chicanes.
"The money would be much better spent by a cash-strapped authority on addressing real road safety issues."
Montrose Independent councillor Tommy Stewart was a key supporter of the plan and previously said he had seen first-hand the issues which backed up the need for additional traffic calming.
"On the several occasions that I witnessed anti-social driving, it was not just the stereotypical boy racers but middle-aged men and women too," he said.
Mr Stewart has said he intends to press for the installation of an additional hump on Traill Drive near the end of the existing 20mph zone around the golf courses.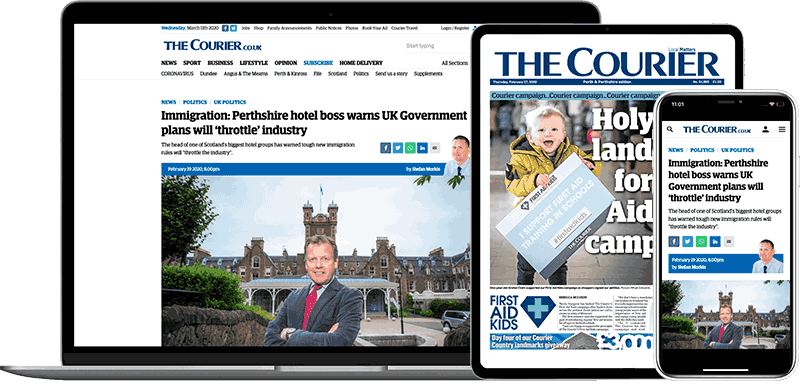 Help support quality local journalism … become a digital subscriber to The Courier
For as little as £5.99 a month you can access all of our content, including Premium articles.
Subscribe