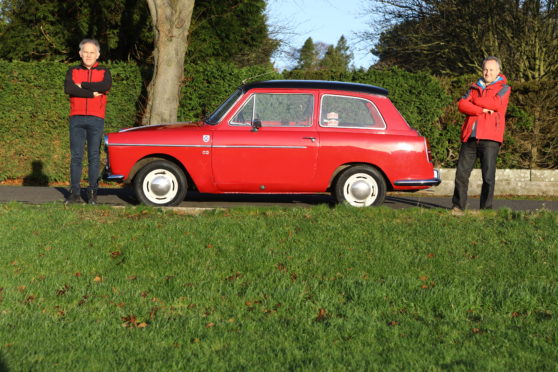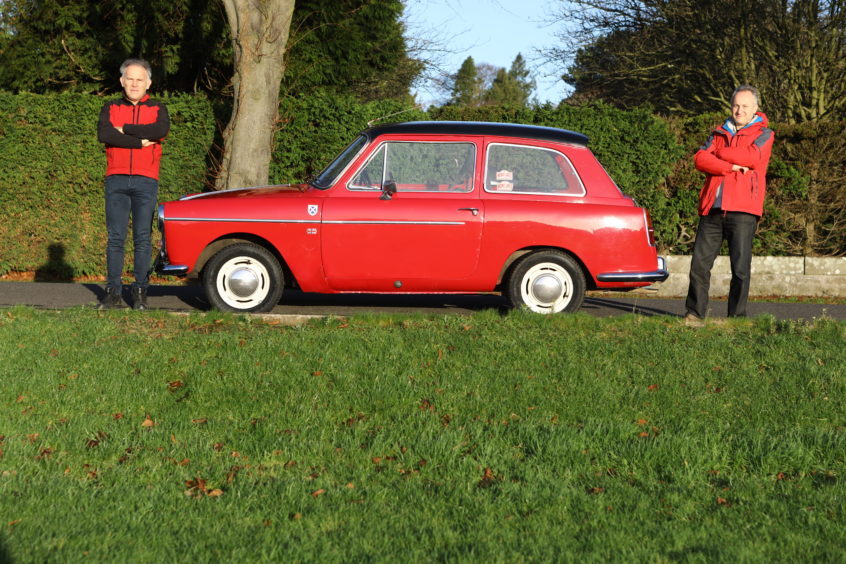 Arctic condition which have swept Scotland brought a touch of chilly authenticity to Historic Monte Carlo rally competitors setting off in their classic cars on the 1,300 mile trek to the south of France.
George Square in Glasgow welcomed a collection of around 80 old vehicles for the Wednesday evening event, around a quarter of them making the epic journey to the principality to join fellow enthusiasts setting off from six other European cities including Athens, Milan and Barcelona.
The main event field for 2020 includes Dundee GP Colin Levin and his brother, Richard, driving their late father's 1961 Austin A40 – 25 years after he competed in the Monte in the same car.
Colin said: "It's a great tribute to Dad to attempt the Monte in his car with the added bonus of leaving from Glasgow where he lived for 83 years.
"Neither of us has been in an event like the Monte – we are a real couple of rookies".
Event director Douglas Anderson, from Broughty Ferry, is also aiming to go the full distance once again.
Mr Anderson secured the return of the event to Scotland a number of years ago and since then the January date has become a firm favourite among classic car buffs.
He said: "Glasgow is one of Europe's great cities and everyone involved in the organisation of this event is delighted to be back here for the 2020 start.
Crews also have the chance to participate in a series of heritage runs around Scotland which converge on the start point, among them Dundee's Andrew Goodfellow who went from John O Groats to Glasgow in his 90-year-old open-top Austin Ulster.
Mr Goodfellow is a Monte regular and in 2017 took the bright yellow two seater all the way to Monaco.
Glasgow played host to a piece of motoring magic when, 53 years after its success in the 1967 Monte Carlo Rally, the actual Mini driven by Irish rally legend Paddy Hopkirk was first off the start ramp.
The event's Historique class is being run for the 23rd year and is restricted to car models which competed in the Monte Carlo rallies between 1955 and 1980.
It runs over eight days on open public roads with the cars and crews undertaking a series of fourteen demanding test stages in the mountains of southern France.
The classique category is for cars from 1911 to 1965 and follows the same route to Monte Carlo, the goal simply being to finish after checking in at a series of control points on the way.