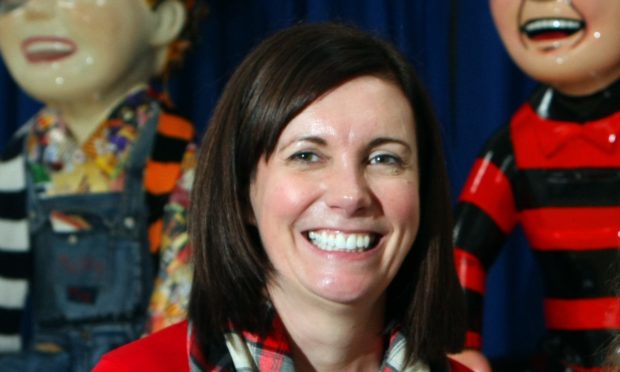 Staff at a Monifieth school have been praised after a recent inspection.
Inspectors visited Grange Primary in November and graded work at the school as excellent.
There were 329 children on the roll at the time of the inspection.
Grange Primary also offers enhanced provision for a cluster of local schools and has 19 children, with a range of additional support needs, enrolled in special classes.
Inspectors singled out head teacher Lorraine Will for particular plaudits.
In their report, they noted "the inspirational leadership of the head teacher in her relentless drive to ensure that no child misses out".
The rest of the team were also praised.
"She is supported very ably by the highly effective depute head teacher and principal teachers," the report said.
"Working seamlessly together, they ensure that innovative approaches to self-evaluation lead to improved outcomes for all children."
The inspectors said they found consistently high-quality learning and teaching across the nursery and school, with all children receiving the support and challenge they need to make the best possible progress.
Grange benefited from an "outstanding sense of teamwork amongst the school community", according to the report.
"Parents and partners play a key role in supporting the school to continue to succeed," the inspectors said.
"All staff willingly take on leadership roles and collaborate to measure the impact of their work."