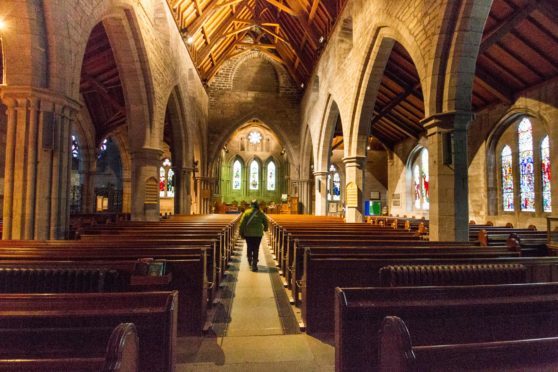 A fight is under way to ensure Brechin Cathedral's treasures remain in safekeeping within the town.
Angus Presbytery has agreed to initiate the closure of the debt-stricken cathedral, despite pleas from parishioners.
The Cathedral carries a debt of £169,114, which includes £73,000 which was paid to repair poor workmanship after dry rot was found in the Canadian pine timbers of the cathedral roof more than a decade ago.
Items within the building include a 16th century hearse that hangs in the chancel, a book written by John Knox, stone monuments and the pulpit, which was designed by Charles Rennie Macintosh.
The Church of Scotland has strongly refuted suggestions it will "asset strip" the church or affect the building's integrity but church elder Archie Milne is not convinced.
He said: "I think that Church of Scotland will strip the kirk of all its 'loose' items and if it does then why don't they remove the windows, take off the roof and consign the cathedral to ruins in the same way as history shows has happened to St Andrews Cathedral?
"My concern is that we now have an impasse with the convener at Presbytery and ourselves and nothing can be gained unless there is a change to this."
Brechin Community Council chairwoman Jill Scott said: "The artefacts must remain in safekeeping within Brechin.
"I hope the negotiations with interested parties bear fruit. It would be tragic and wrong for our Cathedral to be left to rot.
"How many more doors closing do we have to witness? It is absolutely heartbreaking and tragic for Brechin.
"So many people come to Brechin to visit the Cathedral and the Round Tower. It is of huge historical importance. Brechin grew around the Cathedral – without it there wouldn't have been a Brechin."
The Church of Scotland General Trustees have agreed to allow the sale of the Cathedral manse to pay off outstanding debt.
Officials have indicated the dissolution process will take some time, but said the decision will finally bring an end to the "horrendous position" the cathedral is in.
There is also hope the Cathedral could be the subject of a community transfer and remain a visitor site, with occasional use for special services.
The church is currently celebrating its 800th anniversary with a programme of events planned throughout the summer to mark the milestone.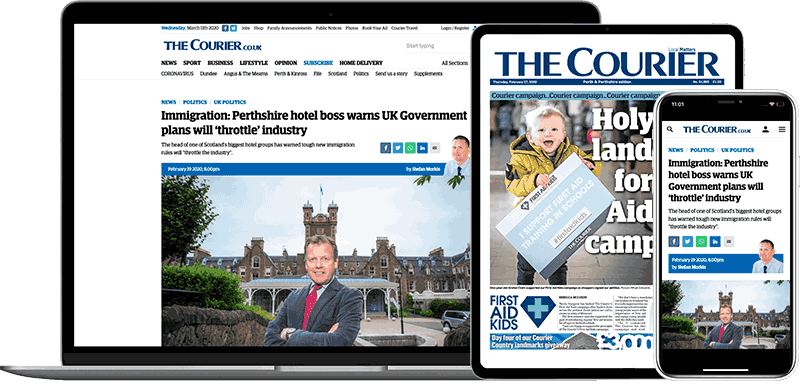 Help support quality local journalism … become a digital subscriber to The Courier
For as little as £5.99 a month you can access all of our content, including Premium articles.
Subscribe