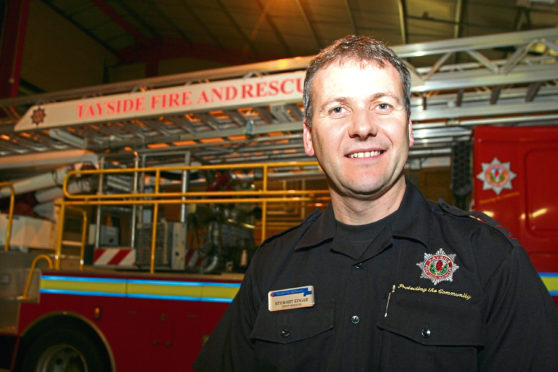 The former area manager of Tayside Fire and Rescue has been charged with fraud.
Stewart Edgar has been charged almost two years after he quit his post as chief fire officer of Gloucestershire following an investigation into the sale of a brigade Land Rover.
Edgar, of Braehead Drive, Carnoustie, has been sent the charge in the post by Gloucestershire Police after officers concluded a lengthy probe into the Land Rover Defender sale.
He has been told to appear before Cheltenham Magistrates on March 10.
The Land Rover at the centre of the case is said to have been worth £8,000 at the time of sale but was allegedly sold for only £500.
As chief fire officer Edgar was in charge of authorising sales of brigade property.
A Gloucestershire Police spokesman said yesterday: "The charge follows consultation with the Crown Prosecution Service after an investigation by Gloucestershire Constabulary into the alleged sale of a Gloucestershire Fire and Rescue Service Land Rover in April 2018."
Subsequent to Edgar's resignation in 2018 Gloucestershire County Council received a number of allegations from whistleblowers and carried out a wide-ranging financial and procedural check of the brigade.
Five recommendations for the future management and scrutiny of the brigade were then drawn up by the council.
Edgar, who was being paid a salary of £147,000 at the time of his resignation in June 2018, had been made an OBE earlier that year in recognition of 27 years of public service.
The 52-year-old received the Queen's Fire Service Medal at Buckingham Palace in 2013.
The honour is presented by the Queen to those members of the fire service who have exhibited conspicuous devotion to duty.
Edgar's award was said to be in recognition of his outstanding contribution to the fire service during a career which began as a retained firefighter in his home town of Carnoustie in 1991.
He became a full-time firefighter two years later and was described as "an extremely capable and dedicated officer" by chiefs at the time the medal was awarded.
A career highlight came in 2005 when he was the lead fire officer dealing with fire and rescue service planning for the G8 Summit of world leaders at Gleneagles.
He was promoted to area manager in Tayside three years later.
The avid Dundee United FC supporter was seconded to Highlands and Islands Fire and Rescue Service as deputy chief fire officer in 2012, before being appointed interim leader.
He was the north service's last chief officer before it was amalgamated into the Scottish Fire and Rescue Service.
During his time in the Highlands he steered an improvement programme focused on firefighter and community safety following a critical Audit Scotland report
He was appointed Gloucestershire fire chief in 2014.
His academic achievements include a master's degree in business administration and a post-graduate diploma in human resource management.
He is a chartered fellow of both the Chartered Institute of Personnel and Development and the Chartered Management Institute, a member of the Institute of Directors and a fellow of the Institution of Fire Engineers.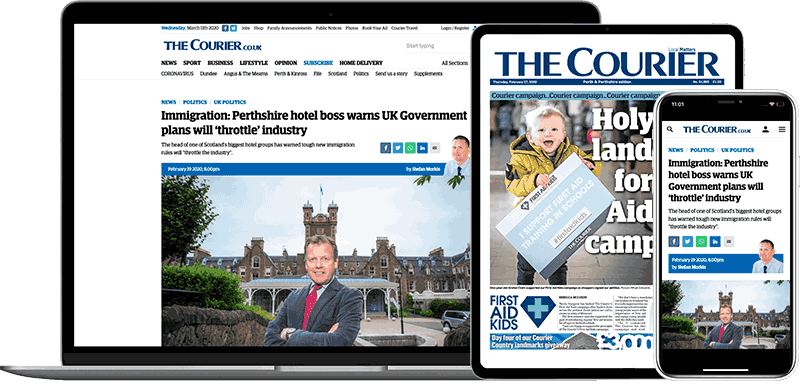 Help support quality local journalism … become a digital subscriber to The Courier
For as little as £5.99 a month you can access all of our content, including Premium articles.
Subscribe