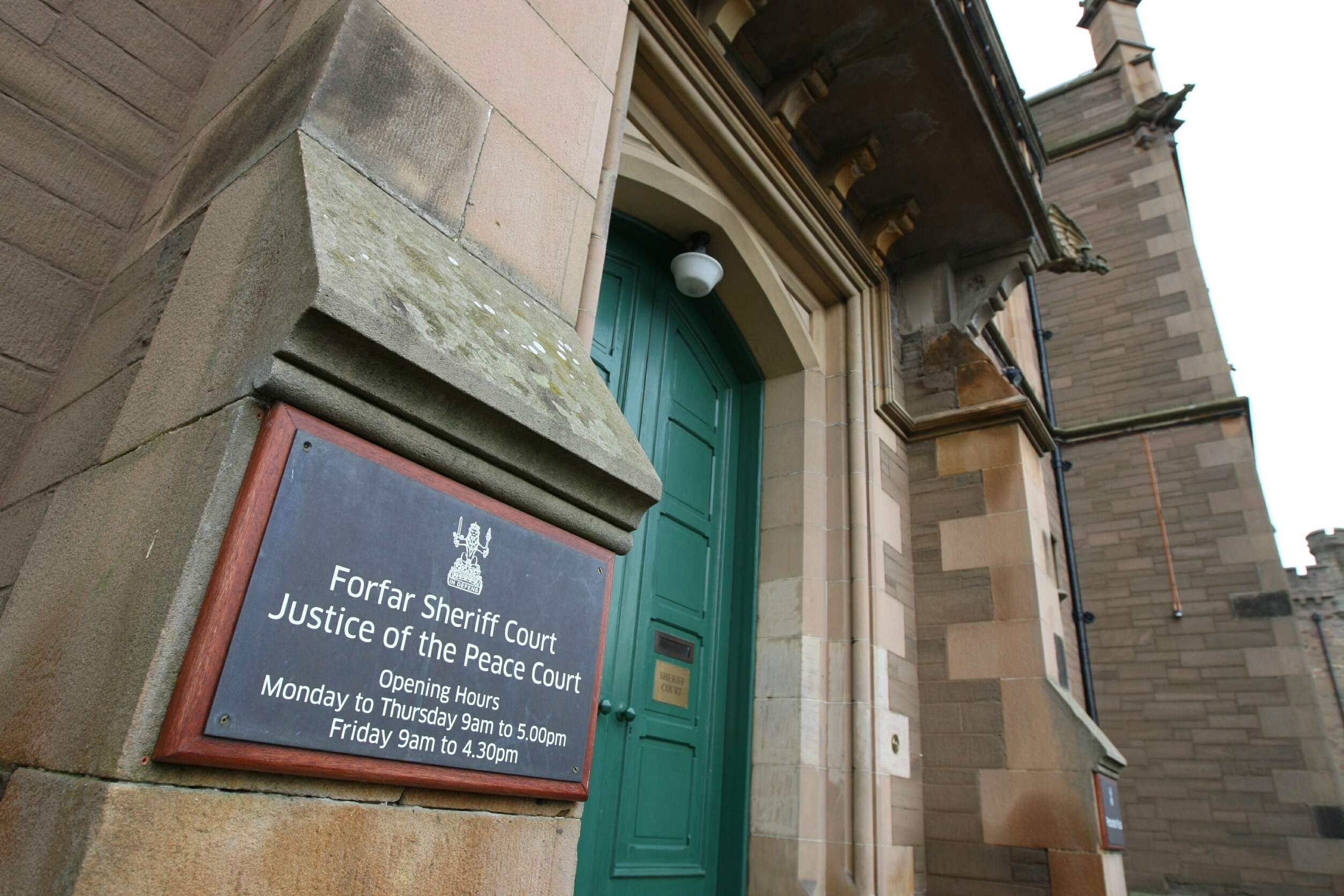 An Angus 61-year-old is to face trial over charges of stalking two 13-year-old girls on their way to and from school.
Andrew Ingram is alleged to have waited for the teenagers to get off a bus in Forfar, walked with them and put his arm around them, as well as asking personal questions over a course of conduct prosecutors say stretched over nearly four months.
The 61-year-old, of Thornton Park, Forfar appeared before Sheriff Derek Reekie at the town's sheriff court where he pled not guilty to two charges.
The first charge alleges between October 1 and January 23, Ingram repeatedly went to the area where a 13-year-old girl walks to and from school, repeatedly waited on her getting off a bus, engaged her in conversation and asked to walk with her, as well as which house she lived in.
Ingram is also accused of making comments about the girl's appearance and putting his arm around her shoulder and arm, and asking her about weekend activities.
A second charge alleges a similar course of conduct against a different 13-year-old.
It states that he asked the teenager for personal details, repeatedly touched her arm, told her that he would miss her during the school Christmas holidays and asked her to meet him during those holidays, as well as offering to walk her home.
Sheriff Reekie imposed special bail conditions on Ingram, banning him from approaching the two girls and from having contact with anyone under the age of 16, unless supervised by an adult over 21 or if contact is inadvertent and unavoidable.
Trial was set for May 28.