Neomi Smith murder trial: 'It was a scene of carnage', says witness who discovered bloodied body
By
Jake Keith
February 26 2020, 9.34am
Updated: February 26 2020, 12.11pm
A witness in a Brechin murder trial has described a "scene of carnage" after discovering the bloodied body of 23-year-old care worker Neomi Smith.
Farm worker Keith Rizzo, 23, is standing trial at the High Court in Glasgow accused of stabbing Ms Smith, his girlfriend, to death on June 9 last year.
Stephen Alexander, 59, who lived in the flat below the victim on Swan Street, said he heard several "disturbing" thuds like someone was "hitting the floor with a hammer" just after midnight.
He told the trial a "panicked and distressed" Rizzo then knocked on his front door so hard he "thought he was going to break the door down".
Video of the charges is above this article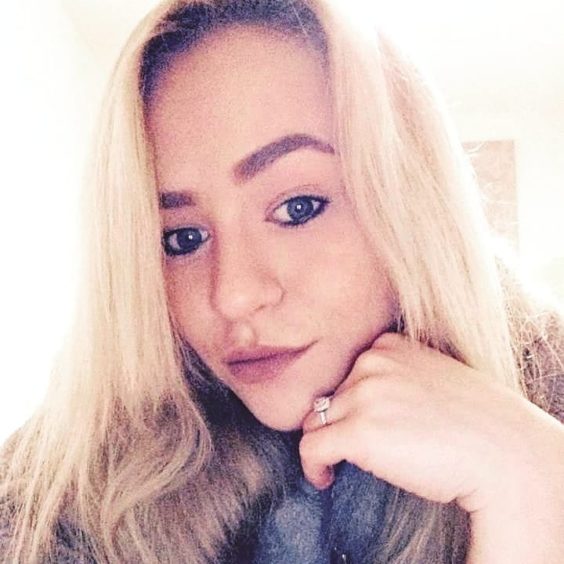 Mr Alexander said Rizzo told him he could not get a response from Ms Smith and asked him to go upstairs to the flat to help him.
As they walked up the stairs, Mr Alexander said Rizzo told him Neomi had been arguing with someone else as he was taking a shower.
Upon entering the flat's kitchen, Mr Alexander said he saw Ms Smith "lying face down" between the fridge freezer and the tumble drier.
"It was a scene of carnage," he said.
"There was glass and debris all over the floor. It looked as though a battle had taken place. There were items from the fridge on the floor and a large silvery knife covered in blood lying next to Neomi. I was on the phone to police control at the time, who asked me to take her pulse but there was none and she didn't respond."
Mr Alexander said Ms Smith was covered in blood and there was blood all over the kitchen appliances.
"I could hear Keith behind me calling out her name," he said.
"He seemed in a total state of panic. He had blood on his hands and his feet."
After the pair went outside to meet emergency service workers, Mr Alexander said Rizzo shouted to pub patrons across the road that "his girlfriend had been stabbed".
The trial was told Rizzo sent a series of Facebook messages pleading for help minutes after Ms Smith's death. Rizzo's cousin Neil Mackie, 22, said they were sent 40 minutes after he had accompanied him to the flat at around 12.30am after a night out at Hudsons Bar, just a few minutes' walk away. He said he saw Rizzo "kick in" the locked door of Miss Smith's flat and go inside.
The messages, sent by Rizzo between 1.22am and 1.48am to a group Facebook chat, were read out by prosecutor Advocate Depute Duncan McPhie.
The first read "anyone please answer, plead (sic) Neomi has been murdered," followed by four "broken heart" emojis and four "sad" emojis.
The court earlier heard Ms Smith had been dancing in Hudsons Bar that night, causing Rizzo to become angry and flip a table.
Kayleigh Cameron said she spoke to Ms Smith outside the bar before walking her back to her flat. She said: "She said she wanted to go home but she knew that if she left him (at Hudsons Bar) he would hurt her again because he hasn't hesitated to do it before."
Rizzo is accused of attacking Ms Smith by compressing her neck and restricting her breathing. He is then said to have repeatedly struck the care worker on the head and body with knives.
He is also accused of assaulting Miss Smith to her injury and danger of life between May 5 and June 8 2019.
Rizzo is also accused of assaulting three former partners and threatening another some time between December 2014 and May 2019. He denies all charges.
The trial, before Lady Rae, continues.