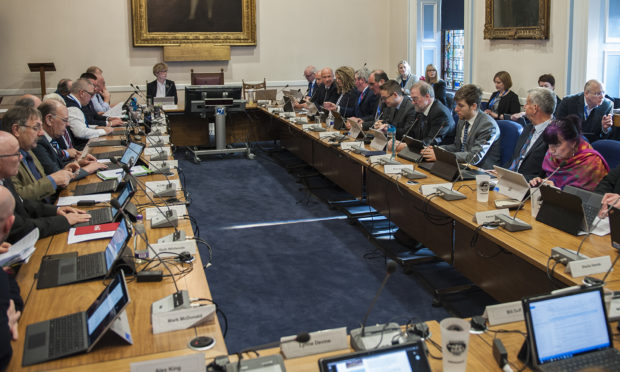 Angus councillors have passed a 3% rise in council tax as the cash-strapped local authority tackles a funding shortfall of £16.4m next year.
Councillors limited themselves to the relatively small increase while many other Scottish councils, including Edinburgh and Glasgow, have opted for rises of almost 5%.
The rise will mean the charge for a band D property will go up from £1,171 to £1,206 in the coming financial year, around £35 per year.
Council deputy leader Angus Macmillan Douglas said: "It is all too easy for politicians to put up taxes and spend other people's money."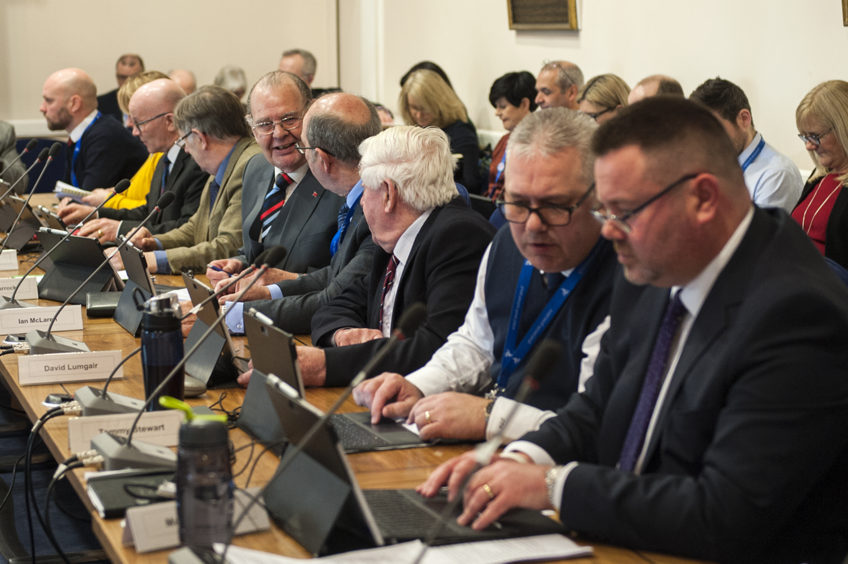 He said the council is facing a 2.5% cut in funding for core services in 2020/21 – or 22% when looking at the previous three years and the forecasts for the next two years combined.
"This is the Scottish Government getting the local authorities to carry out the government's tax rises for them," he added.
Most other council charges will see an increase of around 3% apart from the annual charge for a green waste bin, which grows by 5.5% to £30 a year.
The council is also planning to use some of its £8.7m of financial reserves, although Wednesday's deal between the SNP and the Greens in Holyrood may deliver additional money meaning this is not required.
Councillor Bill Duff, SNP group deputy leader, accused the administration of using "spin" on the budget figures.
He said when the additional money for ring-fenced activities was included, such as an expansion of early learning and childcare, the budget for the forthcoming year had gone up.
He said the council had actually received an increase of £9.9m or a 4.8 per cent increase for 2020/21.
"We have experienced austerity since 2010. This has hit all areas of the public sector in the UK," he said.
He proposed an alternative spending plan including removing controversial car parking charges in Brechin, Kirriemuir and Carnoustie, a new £1.5m fund for town centres, and making a smaller cut to the budget of arts and sports body Angus Alive.
"We believe that sports and arts are worth defending and we are concerned that services will start to reduce," he said.
He said they opposed the larger increase to the green waste bin charge as it would only raise £16,000 in additional funding.
The group was also against a rapid response unit to tackle fly-tipping as it does not "deliver value for money," he said.
The administration's budget passed 17 votes to 11, meaning the SNP's alternative budget was unsuccessful.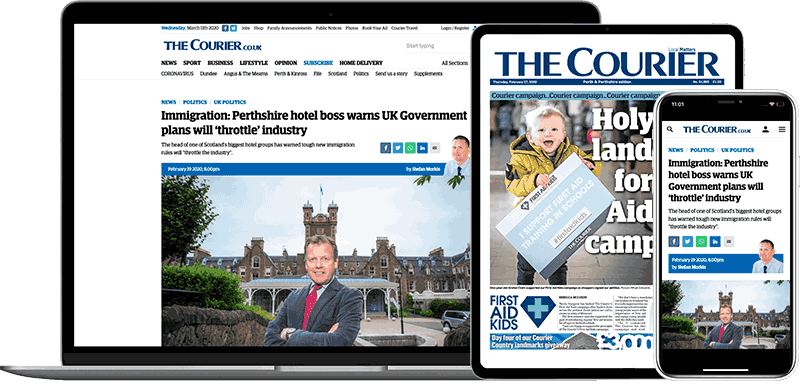 Help support quality local journalism … become a digital subscriber to The Courier
For as little as £5.99 a month you can access all of our content, including Premium articles.
Subscribe