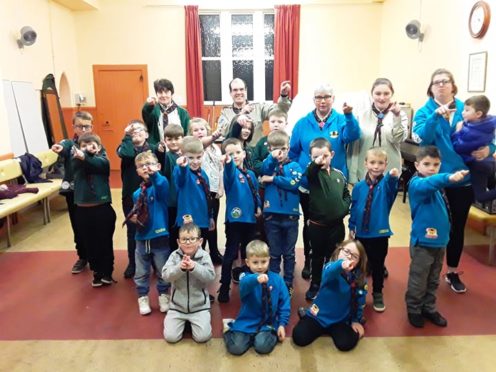 Homeless Angus Scouts have made a final plea to the public to help them get back into their hall.
Beavers, Cubs and Scouts from the 2nd Arbroath group have been decanted across the town due to the condition of their existing hall at Ponderlaw.
The group from the eastern end of Arbroath have used the existing hall since the 1970s but it is too small and does not have adequate toilets, kitchen, heating or storage areas.
They have acquired the vacant property next door to extend it and launched a fundraising drive to connect the new property with the existing hall and fit it out with a kitchen, toilets and flooring.
Leader of the Arbroath Scout Active Support Group Brian Findlay said a fundraising raffle and ceilidh made £2,000 while the Christmas post service raised a further £4,000.
Mr Findlay said: "This brings the sum raised from donations, grants and fundraising to just over £50,000 which is still around £20,000 short of our original target.
"All the major construction work has been completed on the new part of the building but fundraising and DIY work by supporters continues in order to insulate and decorate the former hall area of the existing building, fit out the new kitchen area, and purchase a stair lift to allow disabled access.
"Additional costs will also be incurred to meet an unexpected requirement for extra electronic fire control measures in order to be granted a final occupancy certificate.
"When completed, these modern and accessible facilities will be available to other community groups and organisations."
The Beavers, Cubs and Scouts still continue to meet in temporary accommodation in Arbroath until all the work has been completed.
But many of them are desperate to return to their hall in Ponderlaw because they simply don't have transport to be able to get to the other side of town.
Mr Findlay said: "Our target is to have everything completed so that the young people can move into the new facilities after the Easter break but it would be great if we could get in before then.
"They are all excited with the prospect of a brand new meeting place and very much looking forward to making full use of all the facilities.
"We are very grateful to everyone who has supported us so far but we are appealing to the public to help us with one final push on the fundraising to get us over the finish line."
The crowdfunding campaign can be accessed by searching for Arbroath & Montrose District Scouts on Facebook or gofundme.com/f/ponderlaw-scouting-centre-regeneration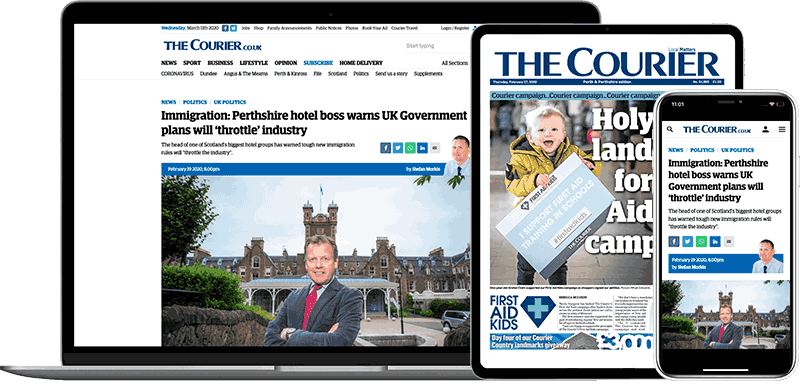 Help support quality local journalism … become a digital subscriber to The Courier
For as little as £5.99 a month you can access all of our content, including Premium articles.
Subscribe