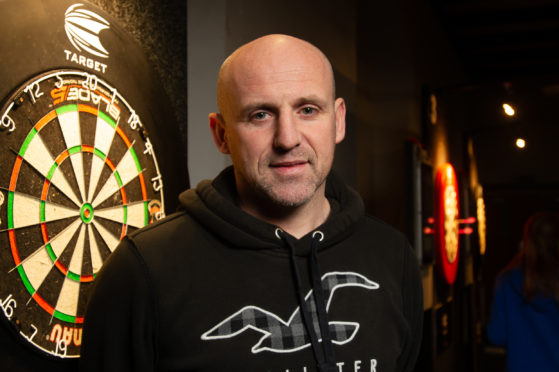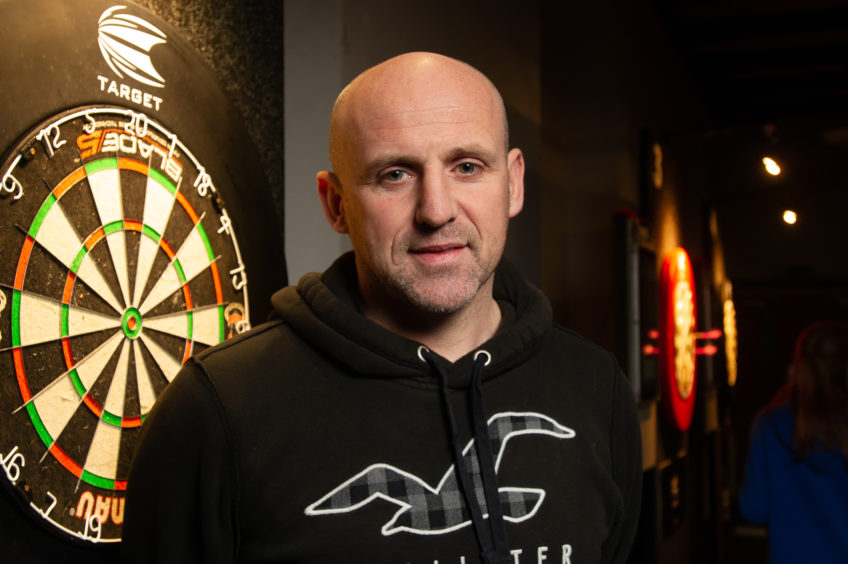 A Tayside firefighter has told of his burning desire to go one better than Fife darts hero Jocky Wilson.
Alan 'Soots' Soutar, who lives in Arbroath, has set his sights on the two-time world champion's Scottish international record after winning his 50th cap for his country with victory against Wales.
Soutar, who works in Dundee, is now fifth on the all-time list for his country and now wants to beat Wilson's record of 60 caps which would put him second on the all-time list.
During his 50 caps he has now won 34 times which is also just three wins short of the Kirkcaldy-born icon's 37 wins from his 60 caps.
"In 2020 it's possible that I can pass Jocky Wilson's record of 37 wins and I'm looking forward also to trying to beat his 60 caps over the next two to three years," said Soots.
"That would put me second on the all-time list and something I never thought possible all those years ago watching Jocky Wilson on TV at Lakeside.
"Jocky is a true legend of Scottish darts in every sense of the title and is still recognised as one of the greats to this day."
Soutar has been involved in darts all his life and started throwing tungsten in his grandparents' pub, the Skate Inn, at the age of 14.
Soutar, who played at the BDO World Championship in 2011 and 2016, helped set up the Angus Darts Academy at the beginning of 2012 and young people continue to pour through the doors and impress the coaches.
"My first cap was in April 2011 in Fleetwood, England, against Wales and my memory of that game was my first ever throw on stage for my country and I hit a 180," he said.
"Doesn't get much better than that on debut.
"The same weekend I made my debut against England playing former 2001 world champion John "Boy" Walton and beat him 3-2 in a very nervous match for me."
Soutar said maintaining his place in the Scotland squad for a decade was something which makes him very proud.
"I can hopefully continue to represent Scotland as there is no feeling like it in sport," he said.
"My biggest achievement for Scotland is most certainly Winning the WDF World Cup Team Event in Canada in 2013 with Ross Montgomery, Gary Stone and Craig Baxter.
"To be the first Scottish players to return from the biggest world event in darts with team gold can never be topped."
Soutar has been captain of Scotland since 2017 and has gone on to double the achievements of Arbroath's Geordie Nicoll who was capped 25 times and also captained the national team in the 70s and 80s.
One of sport's most unlikely superstars
A short, tubby man with very few teeth and a passion for lager, Kirkcaldy-born Jocky Wilson was one of Scotland's most unlikely sporting successes.
Born in March 1950, his parents were deemed unfit to raise him and he spent much of his childhood in a home.
He began playing darts in a local pub in Kirkcaldy where the landlady supported him by giving him a used board to practise on.
He won the world title in 1982 and 1989.
He was a household-name during an era when his sport was attracting regular terrestrial TV audiences in excess of eight million.
He was known as Gumsy because of his constant sweet-eating and refusal to brush his teeth.
He once said: "My gran told me the English poison the water."
Wilson's regular alcohol intake during his heyday at the oche was lager chased by "seven or eight vodkas to keep my nerves so that I can play my best".
His place in the national consciousness was confirmed when his picture famously featured on Top Of The Pops in 1982 as a joke while Dexy's Midnight Runners performed Jackie Wilson Said.
Wilson was the reigning darts world champion while Dexy's were enjoying great success and performing the follow up to Come On Eileen.
Wilson's final appearance in a televised tournament came in the 1995 World Matchplay.
He beat Rod Harrington 8-4 in the first round, but lost to Nigel Justice in the second round.
He never formally announced his retirement from darts but departed from the sport suddenly on December 23 1995.
After living in the north-east of England for the last 10 years of his darts career, he returned home to Kirkcaldy.
He was declared bankrupt in 1998 and then survived on a disability allowance.
He died on March 24 2012, at his home.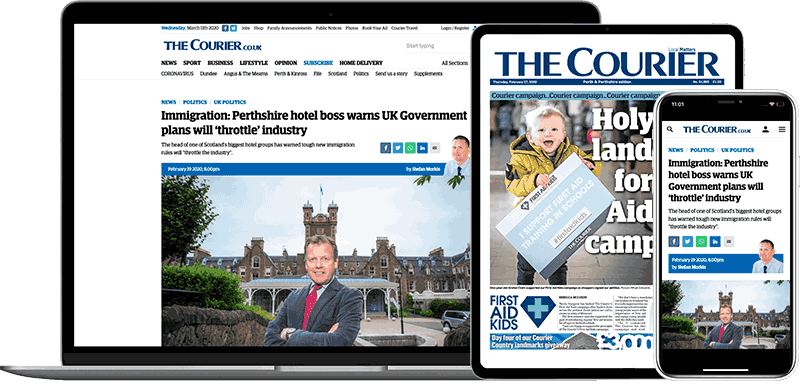 Help support quality local journalism … become a digital subscriber to The Courier
For as little as £5.99 a month you can access all of our content, including Premium articles.
Subscribe