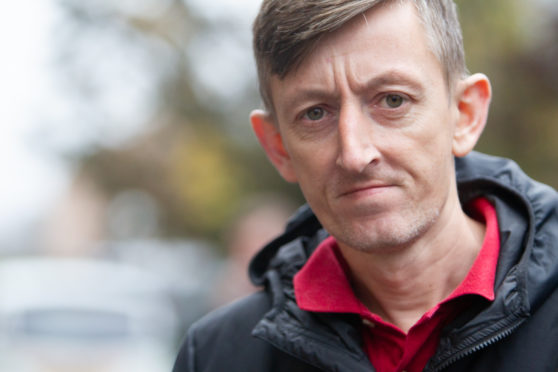 The ringleader of a self-styled paedophile hunting group has been banned from taking part in vigilante activities for two years over his part in a targeted Angus sting.
Gordon Buchan must also carry out 200 hours of unpaid work after he was slammed by a sheriff for his lack of remorse and disrespect to the court following his arrest during the August 2018 incident.
Buchan was one of three members of the Wolf Pack UK group – including his teenage son – who were sentenced at Forfar Sheriff Court on Thursday for the breach of the peace in the Angus town which sparked a major police operation lasting several hours.
The paedophile hunters group arrived at a house in Forfar's Old Halkerton Road on the evening of August 15 to confront a suspected pervert and were involved in an incident which initially led to six arrests.
Buchan, 40, and his son, Jay, 19, both of Glasgow, along with Karen Ferry, 48, of Dalkeith, and Marcin Kuciak, 39, of Edinburgh, all previously admitted going to the street as a group, behaving in an offensive manner, presenting banners and, with hoods over their heads and faces masked, shouting, swearing and making offensive remarks while broadcasting their behaviour live on social media.
An arrest warrant had previously been issued for Buchan Snr after his failure to appear at Forfar following the preparation of reports, and a warrant remains outstanding for Kuciak.
Buchan Jnr and Ferry both appeared in the dock on Thursday morning. The court was told the teenager was currently on a community payback order for similar offences relating to vigilante activity.
Sentence was deferred on him until June to consider progress on the current order.
Sheriff Murray said: "If you comply with it, it increases the chances of a community-based disposal."
He told Ferry: "In contrast to some of your co-accused, you have fully co-operated, you are remorseful and are fully engaging with a community payback order which you are on."
She was ordered to carry out 120 hours unpaid work within 12 months.
Buchan Snr appeared separately later in the day and was criticised by Sheriff Murray for his "discourtesy to the court on several occasions."
"This is not a case about what you try to do in trying to detect people, it is a case about what happens at the other end of it," said the sheriff.
"There have been several warrants and nil reports. You show no remorse, it is an offence which occurs because of societal views and the social work report suggests you will be very likely to re-offend.
"I am prepared, with a degree of reluctance, to place you on a community payback order for two years.
"It will include a conduct requirement that you cease being the leader or being a member of the Wolf Pack or any similar organisation or group with similar aims," said the sheriff.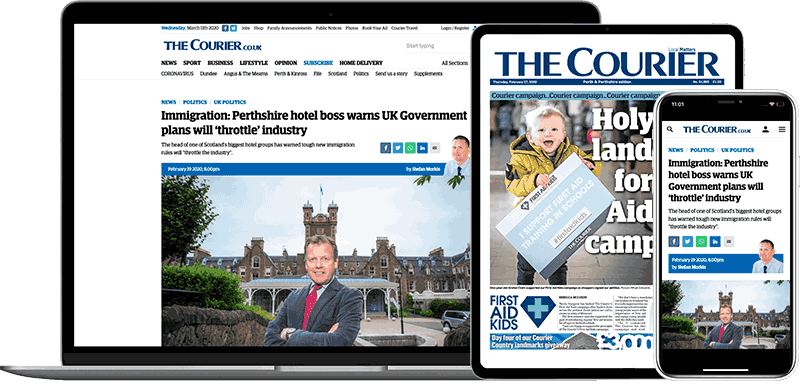 Help support quality local journalism … become a digital subscriber to The Courier
For as little as £5.99 a month you can access all of our content, including Premium articles.
Subscribe