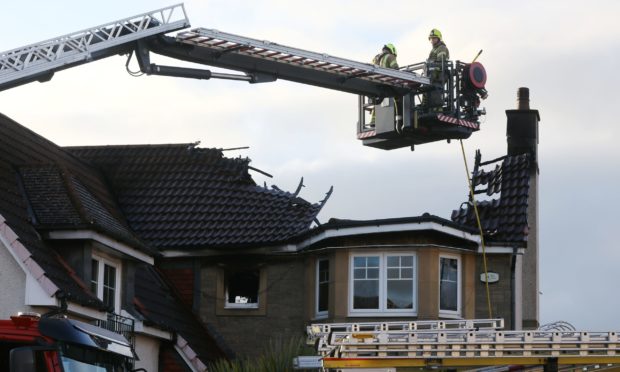 A shocked family watched firefighters douse the remains of their Carnoustie home with water hoses on Thursday afternoon.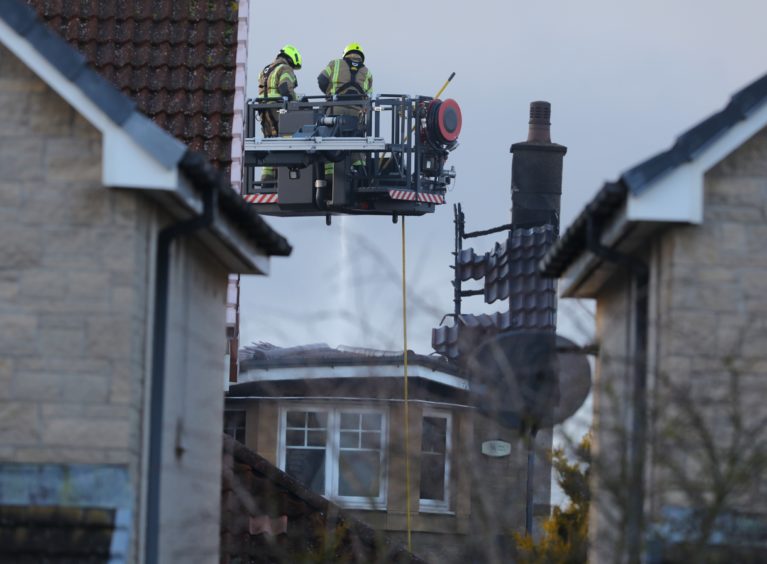 Nobody was hurt in the blaze, which destroyed a modern-style house in Nicholl Place, close to Dobson Drive.
A police spokeswoman said they did not believe there was anything suspicious about the cause of the fire.
It is understood investigators were looking into the possibility there had been an electrical fault in the home.
Friends and neighbours supported the family, bringing hot drinks and bottled water, as 16 firefighters worked to fully extinguish the fire and make the surrounding area safe.
Other neighbours in the quiet cul-de-sac on the north edge of the town watched as firefighters doused the remains of the property.
The fire broke out in the roof of the home at 3.30pm on Thursday and was brought under control by around 6pm.
A strong smell of smoke hung over the estate and surrounding streets on Thursday evening.
One neighbour said: "Everyone is stood there on the corner watching. There's some talk that it's an electrical fault, but I don't know.
"Everyone is very shocked," she added.
A Scottish Fire and Rescue Service spokeswoman said the fire was brought under control before 6pm in the evening.
Five fire units rushed to the scene, including a high reach platform device from Blackness Fire Station.
Two firefighters could be seen using a large hose from the platform on the roof area of the building, still smouldering from the intensity of the earlier blaze.
Units from Arbroath and Kingsway also attended the emergency.
The man who lived in the house was too upset to talk to the press.
His neighbour said the man lived in the property and was still coming to terms with what had happened.
Police placed two officers at the entrance to the estate, which comprises of Dobson Drive and Nicholl Place.
They also cordoned off the area surrounding the burning building.
Commuters returning from work were asked to park their cars in an alternative location and told not to approach the scene of the fire.