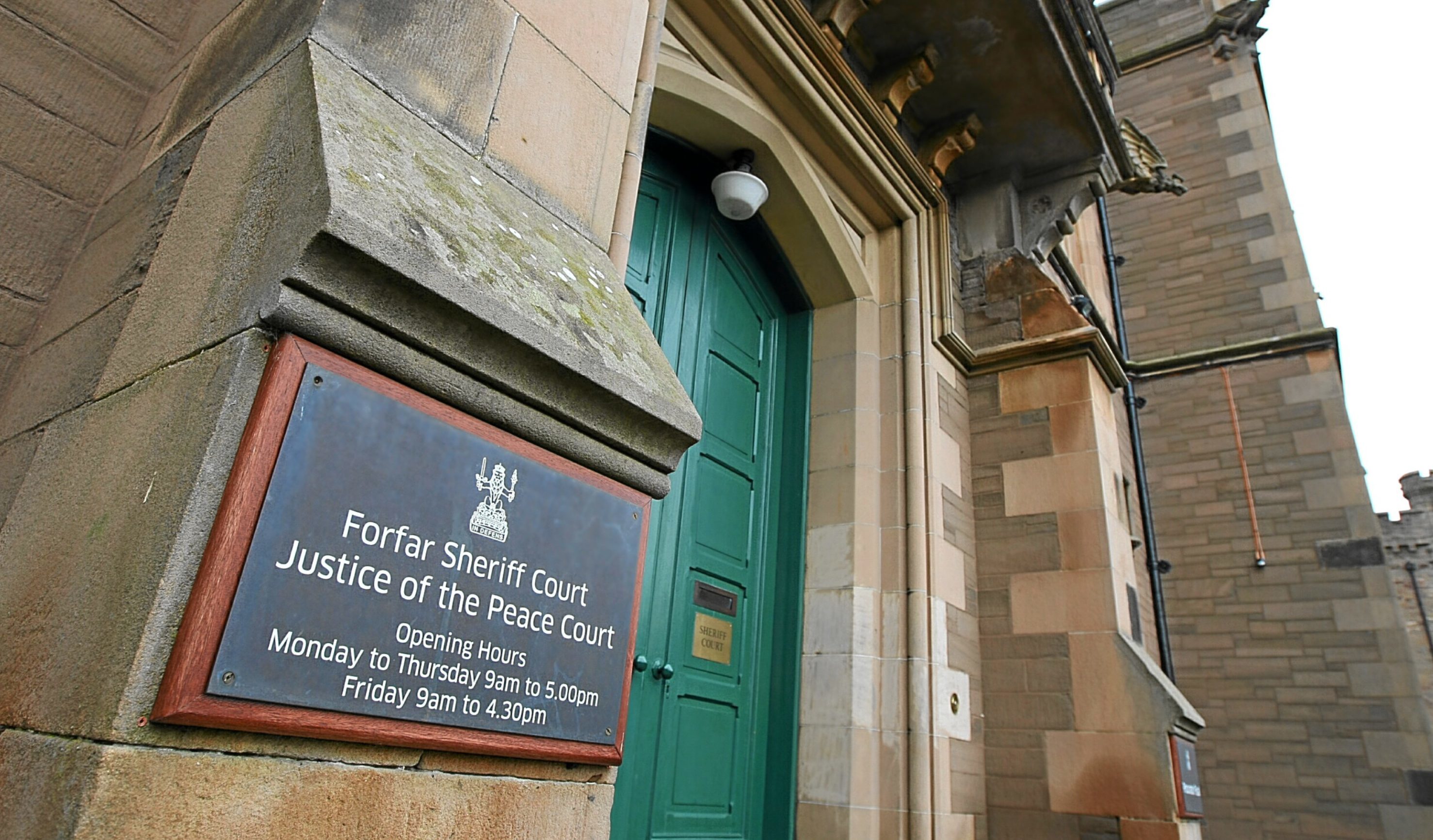 An Angus domestic abuser who threatened to chop his girlfriend into pieces has been slammed by a sheriff for trying to downplay his "vile threats".
Liam Stewart had told his partner he would "show her abuse" during an afternoon row triggered by a video chat the woman was involved in.
Forfar Sheriff Court heard the 22-year-old first offender became increasingly aggressive towards his his girlfriend of around two and a half years.
They became involved in a struggle before Stewart attacked her, pulling her hair and putting his arm around the victim's neck, turning her head towards him.
The woman managed to escape Stewart and ran to the bathroom, curling up under the sink to avoid him, but he kicked that, causing damage.
He then took hold of her face and said: "I will show you abuse", telling the woman he would "chop her up into pieces".
Stewart, of Newton Avenue, Arbroath, admitted the assault and behaving in a threatening manner at a house in the town's Warddykes Road on February 12 last year.
He also breached bail on June 28 in what a sheriff said was "deliberate disregard of a court order".
Defence solicitor Billy Rennie said social workers had raised concerns about Stewart's ability to take cognisance of the serious nature of his crime.
He said the couple were no longer together.
Sheriff Derek Reekie told Stewart: "It involved some pretty nasty, abusive stuff and it strikes me that there's a reluctance to acknowledge your role in this and to try to hide behind having no recollection and put responsibility on your partner.
"You said you could not recall and had forgotten about it – I am pretty sure your partner hasn't forgotten about it."
The sheriff also noted reference in the background report to the level of Stewart's cannabis consumption.
"It's not a favourable impression and you are going to have to wake up to the realities of life," he told the accused.
"You're a first offender and still a young man, but this is nasty behaviour including really vile threats, and, to threaten to show what abuse is, is really horrific behaviour in a relationship."
Stewart was placed on a year-long community payback order with supervision and must also carry out 125 hours unpaid work.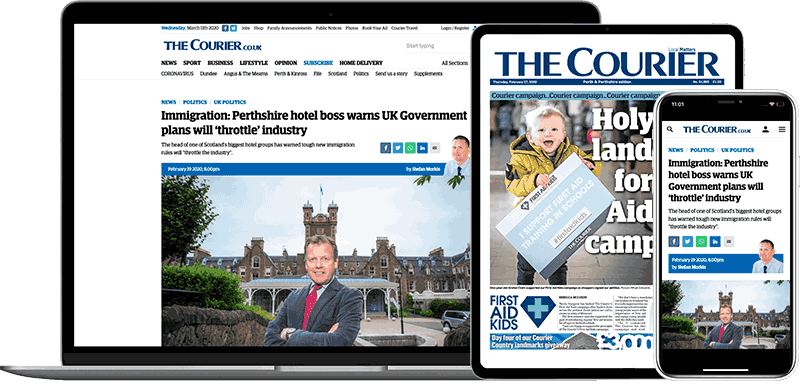 Help support quality local journalism … become a digital subscriber to The Courier
For as little as £5.99 a month you can access all of our content, including Premium articles.
Subscribe