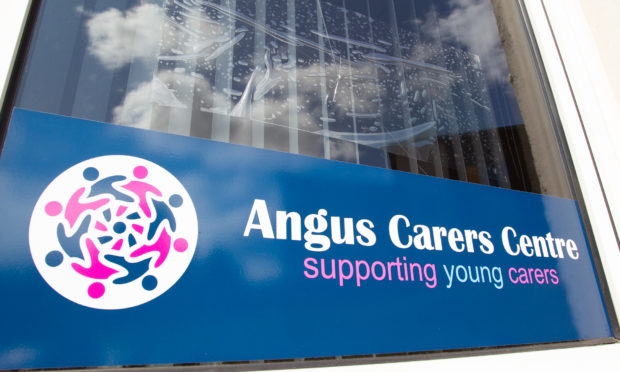 Thousands of Angus carers have been urged not to worry alone after the suspension of face-to-face support through a local centre.
Angus Carers said it was acting on the advice of the Government and Angus Health & Social Care Partnership in cancelling activities at its Arbroath base until further notice.
The move includes all support groups, activities and events, including external bookings for rooms at the Grant Road premises.
The organisation currently supports almost 2,000 registered adult carers and more than 200 young carers through 23 staff and in excess of 80 volunteers.
It told carers: "This may be a worrying time for you, those you care for and your wider family.
"Our way of working may change over the next few months, but we will still be here for you.
"Do not worry at home on your own."
It added: "Our 1:1 support will continue, although the majority of this support will be by phone. "Our workers will only be able to visit people at home with prior management approval, in exceptional circumstances.
"If you already have an appointment time with a worker, they will call you.
If you have an appointment with our counsellor, they will call you this week and discuss the possibility of telephone counselling during this period."
The centre has said its befriending service will continue, but is moving to phone-support instead of face-to-face home visits.
The organisation added: "Support for young carers will continue within school for as long as the schools remain open."
"If you need any help with shopping, collecting medication or pet care, please call our office."
Arbroath Conservative councillor and Angus Council children and learning convener, Derek Wann, said: "These are unprecedented times and I must urge everyone to keep up to date with the latest information and guidance.
"Carers and many other people will undoubtedly face hard times over the coming days and months – it is imperative that we all do what we can to make this as bearable as possible.
"I know that the community spirit in Angus is alive and well – we can already see that starting to surface in Arbroath and other towns and villages around us," added Mr Wann.
Arboath Independent councillor, Lois Speed, said: "This is an extremely difficult time for all us , especially for those who have additional caring responsibilities and those who are cared for.
"The reality is that many peoples anxieties will be through the roof right now
"We must remember that not everyone has access to online support or guidelines and won't know who to turn to for help.
"I will be seeking regular updates to ensure our health and social work teams are providing our most vulnerable with regular updates and that they know who to contact in the event of an emergency."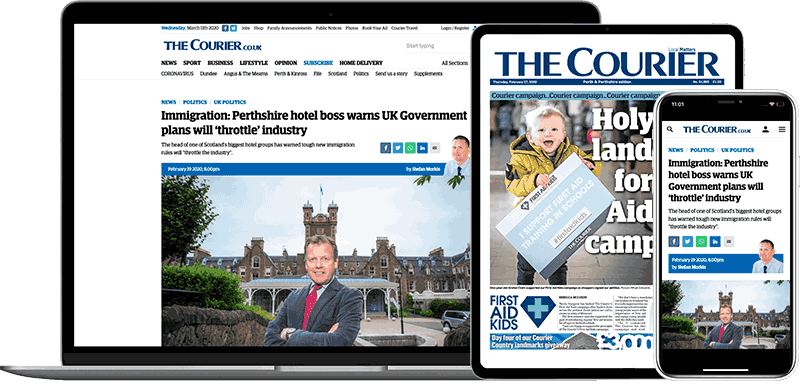 Help support quality local journalism … become a digital subscriber to The Courier
For as little as £5.99 a month you can access all of our content, including Premium articles.
Subscribe