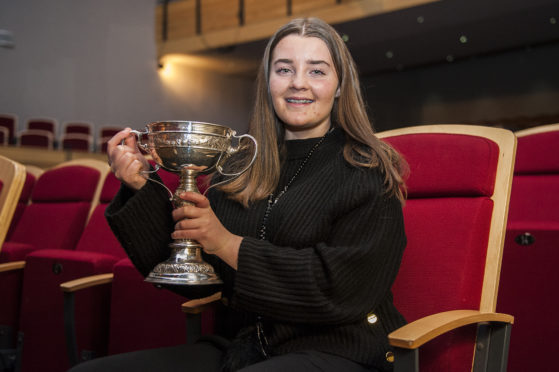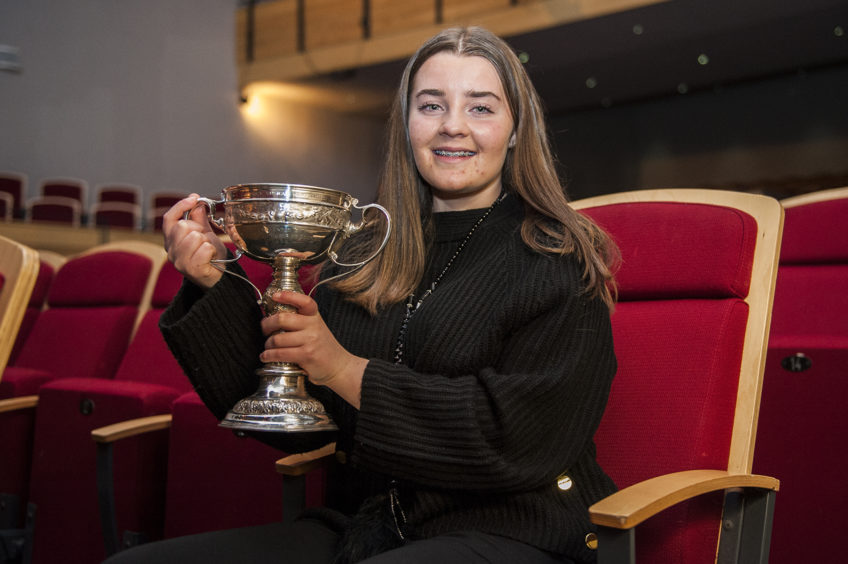 A talented young singer has penned a special chapter in her family history and the story of Arbroath Music Festival with the capture of the event's top honour.
Megan Cant's Blue Riband win just a few days after her 16th birthday came 54 years to the day after her grandfather received the prestigious prize for the third time, including once in a duet with the singing coach now guiding the teenager to success.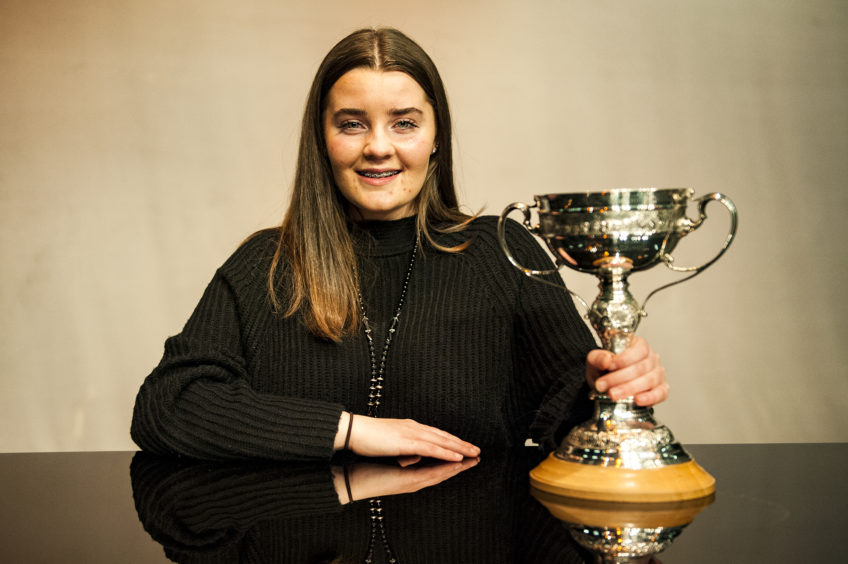 The Dundee High School pupil delivered a masterclass across the entire festival programme, winning two gold medals and five trophies in the seven classes in which she took part, before adding two further accolades to her haul from the festival finale winners' concert.
The names on the Blue Riband trophy go back to 1926. That of her grandfather, Willie, a founder member of Arbroath Male Voice Choir and lifelong supporter of the festival, is engraved on it for 1938, 1948 and 1966.
He passed away a number of years ago and Megan's father George, said the Blue Riband honour had made the family "incredibly proud".
The family paid tribute to the teaching of Dundee High figure Susan Colgan and Megan's private tutor Sheena Glover, who shares the special connection to festival history.
"As Sheena Guthrie, she and my father were the first dual winners of the Blue Riband having sung a German song as a duo, and Sheena was Megan's accompanist on the night so that made it extra special for them both," said George.
"Megan first entered the festival a few years ago and did quite well, but we are so proud of what she has achieved this year at such a young age."
Megan had turned 16 on the Tuesday of last week's festival, and the following day embarked on her pursuit of success.
"In my first competition I got 89 and won it, and then the second class I received an honours mark of 90," said Megan.
Her talents stretched from Burns to the best of musical theatre during the Angus event.
"I enjoy singing in so many classes because that gives you different pieces to do," said Megan.
"I think I like the classical side best, because it helps with technique and that then helps you with your skills for singing other genres," she added.
Megan had been looking forward to taking her talent to the stage of the Perform in Perth festival but it was unfortunately cancelled half way through.