VIDEO: This is why hundreds of Royal Marines arrived via boat at Arbroath Harbour on Thursday
Angus-based Royal Marines have landed back on home shores after a major winter training exercise in the hostile frozen terrain of northern Norway.
In an unusual homecoming, men and kit from 45 Commando were ferried in on landing craft to the main pontoon of the town harbour as warm spring sunshine welcomed the return of the elite unit on Thursday.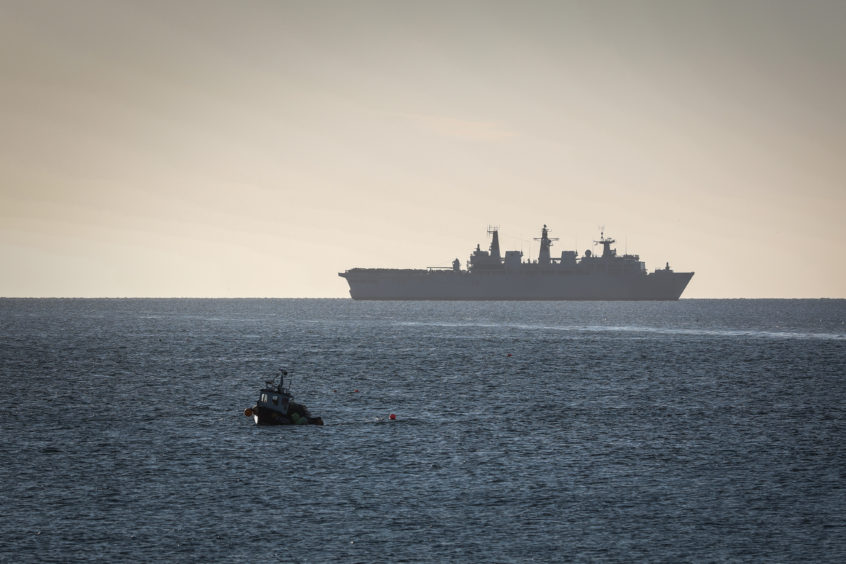 Around 350 personnel – the bulk of the commando contingent based at Condor just north of the Angus town – have spent almost two months deep in the Arctic Circle as part of the multinational Cold Response 2020 exercise involving some 14,000 military personnel in total.
The Norwegian-led exercise involved countries including the USA, Canada, France, Latvia, Finland and Spain.
#Angus Royal Marines from @45CdoGp returning home from Arctic training this morning. Landing craft ferrying men and kit from @hms_albion to #Arbroath harbour. #LocalMatters pic.twitter.com/O5OZ1nrjnC

— Graham Brown (@C_GBrown1) March 19, 2020
It involved training phases ahead of the multi-faceted exercise which included F-16 jets and Apache helicopters being brought in to attack 'enemy' positions in the frozen landscape.
A four-vessel Royal Navy task group featured HMS Albion, the 19,500 tonne amphibious transport dock which berthed a few miles off the Angus coast to allow the transfer of the 45 Cdo green berets and their boxes of equipment to waiting trucks on the harbourside in an operation which drew the attention of locals.
Major Josh McCreton, Officer Commanding 45 Cdo's Zulu Company said: "It's a great thing for us to be landing back at Arbroath and come right into the main harbour. Normally we return to somewhere like Portsmouth so this is quite special."
"Winter deployment 2020 is the over-arching name and it involved several phases, beginning with the cold weather survival and warfare training.
He said that involved personnel moving around the landscape on snow shoes and in vehicles, as well as drills including ice-breaking and escaping from frozen Arctic lakes.
Mjr McCreton added: "We had also practised capsize drills in Arbroath harbour before we left and the second phase then moved on to specialist training.
"This was a huge exercise, with the UK the second largest contingent of around 2,000 personnel.
There has been a lot involved in the exercise that has been very valuable and, more importantly, this is part of a pathway. It's not a one-off, we are rebuilding our ability to operate in that environment," he said.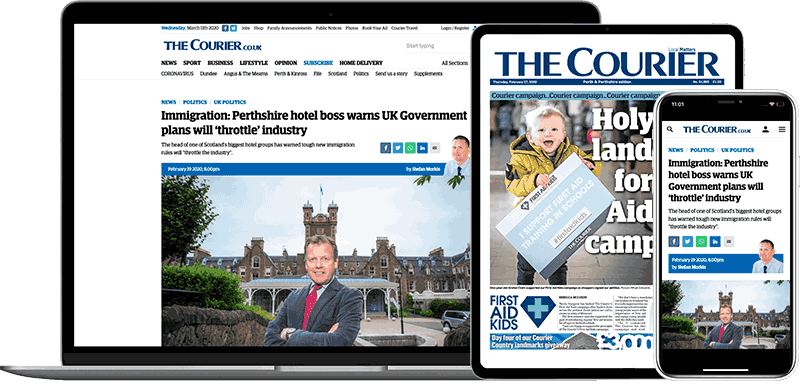 Help support quality local journalism … become a digital subscriber to The Courier
For as little as £5.99 a month you can access all of our content, including Premium articles.
Subscribe