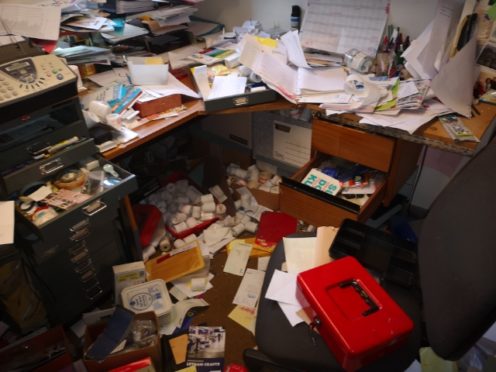 Thieves broke into a popular Angus shop and took an estimated £10,000 worth of stock.
Letham Craft Shop was found in a state of disarray when some of its products were found at a nearby car park on Thursday. Cash was also taken.
The shop closed on March 21 because of the Covid-19 outbreak and Bill Sturrock, son of owners Bill and Helene, asked his mother to pick up documents to help with paying staff.
Bill has been running the store for his parents, who are both in their 80s.
Helene came across the papers and stock strewn across the shop by the ransacking thieves.
Bill said: "They went through the whole place. It's a real mess. Stock is all over the place.
"They pulled out all the drawers and taken three days' worth of takings.
"I'm not sure how much money it would be, but I would say they've taken about £10,000 worth of stock alone.
"They have taken all the charity jars, or the cash inside them, a huge number of model kits and cars and other things.
"The weirdest thing is they have taken all the Revell paints, which I just don't understand at all."
Bill suspects the culprits were spooked as they filled a van.
He added: "They jimmied open a side door so nobody would see them.
"There were coffee machines and other items lined up as if they were ready to be loaded on a van or something, but were left so obviously they were disturbed.
"They left stuff lying all over the floor. We have about 17,000 items in stock so we are counting it all now to see how much exactly is missing."
The owners have been staying at home during the coronavirus outbreak, with Bill's father identified as a high risk of infection.
Bill jnr added: "My parents are quite disappointed by the whole thing. They were burgled about three years ago but this is worse.
"It's a popular shop. We have customers come from all over Scotland because of the range that we have."
Bill jnr suspects the thieves have taken advantage of the lack of people around during the lockdown.
He added: "It could well be a start of more things like this. People are not going to be outside as much."
A police spokeswoman said the incident was believed to have happened between March 21 and 26.
She added: "Enquiries are at a very early stage, but it (is) reported that goods estimated to be worth a five figure sum have been stolen."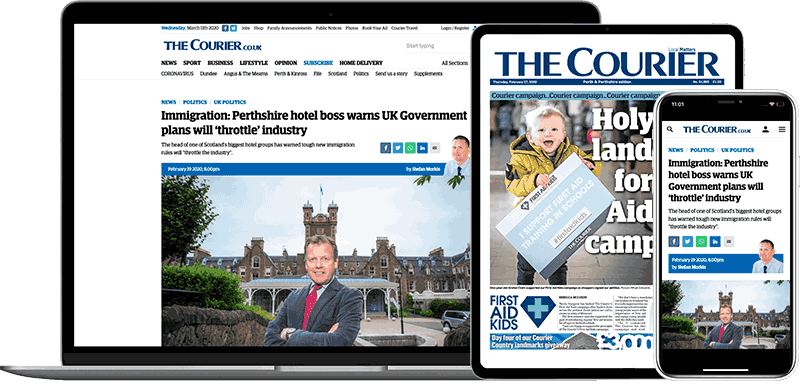 Help support quality local journalism … become a digital subscriber to The Courier
For as little as £5.99 a month you can access all of our content, including Premium articles.
Subscribe