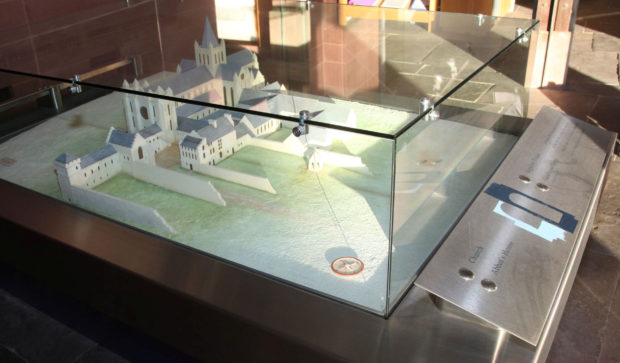 A large model of Arbroath Abbey has found a new home on the doorstep of the historic site following a bidding war.
The illuminated model has been on display in its glass display case within the abbey visitor centre but it is now surplus to requirements.
Historic Environment Scotland (HES) began talks with schools and the local community in the hope of finding a new location for it to go on display.
HES received so many applications to rehouse the model but decided to choose Abbey View which is the newly-completed £14.1 million development being shared by Hayshead and St Thomas.
The new build was located on the playing fields of the existing Hayshead Primary School which is in the process of being demolished.
Angus Council education convener Derek Wann said: "I am delighted that this piece of history will be remaining in Arbroath, and how fitting that the new Abbey View Campus will be the proud keepers of it.
"I am sure Hayshead and St Thomas Primary Schools will be fantastic custodians of this remarkable model.
"The school is our newest campus in the school build programme and the feedback I have been receiving from teachers, parents and pupils is that it is an excellent learning environment.
"To have been given the honour to keep the Abbey model just completes the opening of the school."
The model was surplus to requirements following a £300,000 investment aimed at wowing visitors in the 700th anniversary year of the signing of its famous Declaration.
The centrepiece of a new exhibition will be the gift by National Records Scotland (NRS) of a facsimile of the surviving document, created by internationally-renowned conservator and restorer, David Frank.
The letter was written in medieval Latin and sent to the Pope from Robert the Bruce and his barons, asserting Scotland's independence from England and asking the Pope to recognise Bruce as the lawful King of Scotland.
The exhibition will also explore the history of the Abbey from its founding in 1178 to the present day, with a new short animated film has been created to visually tell the story of the history and content of the letter.
A spokesman for HES said: "There was a lot of interest in the model which will be being donated to Hayshead Primary.
"Given recent developments with all schools being closed, we will work with the school and revisit when the best time for this to be donated later in the year when things are a bit clearer."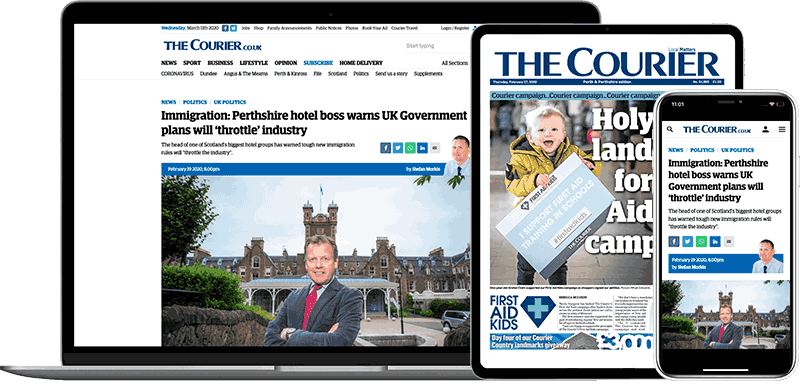 Help support quality local journalism … become a digital subscriber to The Courier
For as little as £5.99 a month you can access all of our content, including Premium articles.
Subscribe