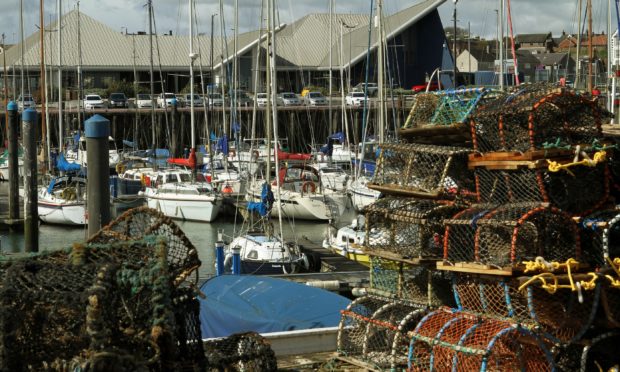 Angus Council's education spokesman has urged families not to be tempted into venturing out for Easter weekend.
Children and learning convener Derek Wann said it was vital people stuck to the lockdown rules and did not drive to popular local hotspots after favourite Angus locations including the district's glens and beaches were overrun with visitors early in the pandemic.
The Arbroath East and Lunan Conservative said: "It certainly isn't the Easter holiday that any of us expected or wanted, as everyday life as we know it has been brought to an abrupt halt.
"We are hearing of an increase in people driving to places such as Arbroath harbour and Victoria Park, and even reports of people gathering for a kick-about in car parks and open spaces.
"Please don't do this and be aware that your actions do make a difference."
Mr Wann said he had been amazed by the ways in which people have stepped forward and adapted to the challenges.
"It's a school holiday and yet we have around 100 children of our key workers attending every day at schools across Angus," he said.
"Our childcare hubs are being staffed by teachers, support staff and volunteers, including Angus Alive, active schools and out of school club colleagues."
He also praised staff and pupils in Angus school technical departments for an "amazing" contribution to the supply of personal protective equipment, with hundreds of visors being manufactured locally.
"I hope that while it's not the holiday that the children and young people had in mind, they are able to have fun and enjoy themselves. One thing is for sure – it is a time of their lives that they will not forget," he said.
Angus Alive has also issued a reminder that their country parks at Crombie, Monikie, Forfar Loch and Glen Doll are closed to visitors until further notice, with car parks, toilets and playgrounds at them shut to the public.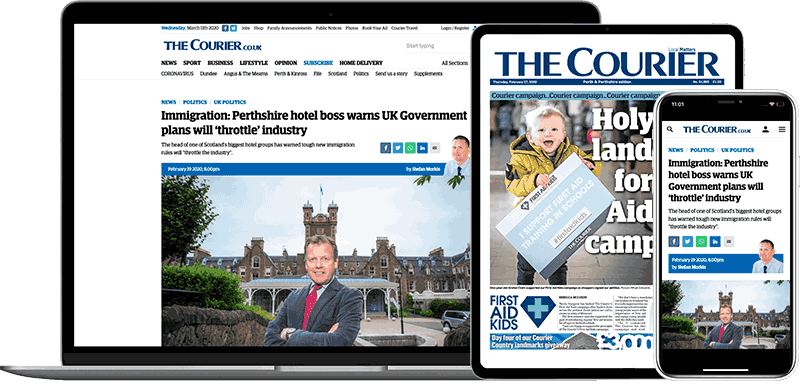 Help support quality local journalism … become a digital subscriber to The Courier
For as little as £5.99 a month you can access all of our content, including Premium articles.
Subscribe