COMMENT: 'I don't know what I would do without them' – Hats off to the Angus volunteer army
By
Scott Milne
April 20 2020, 5.50pm
Updated: April 20 2020, 5.52pm
Courier reporter Scott Milne spent time with volunteers in Montrose and witnessed first-hand the importance of the work they are doing for their community.
Spending an afternoon out with some of the volunteers delivering vital goods in Montrose was always going to be a bittersweet experience.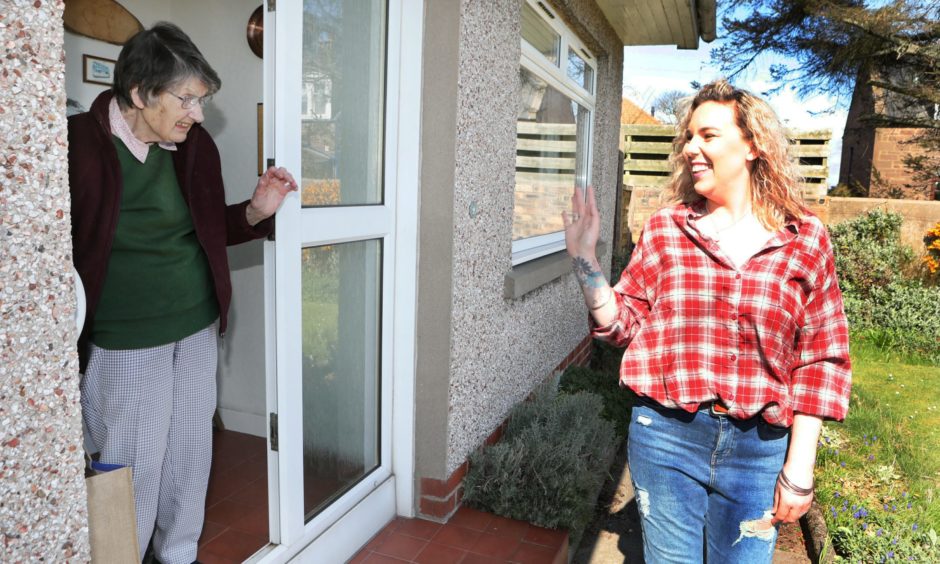 On one hand, it is great to see people come together and help others who cannot go outside. On the other, we are seeing first-hand people who are in need and not able to cope on their own.
Kelly Christie: The Montrose woman who recovered from brain surgery and now helps people living under coronavirus lockdown
The benefits of the food deliveries are obvious. Perhaps less tangible, but no less important, is the social touch.
Most of those getting help from the Angus volunteer army are elderly and living on their own. They clearly value having someone to talk to, even if it is for just a few minutes.
'Humbling and pride-inducing': Hundreds of Angus volunteers pull together to help most vulnerable
Friends and relatives living further afield may only be a phone call away, but being able to see a friendly face and have a bit of a chin wag has value and adds something to their day. It is something to look forward to.
"I don't know what I would do without them," more than one person told me.
And it is not just the people who cannot get outside who are benefiting socially from the endeavour.
As Kelly Christie, one of the group members, told me: "I didn't even know most of the volunteers before this all started. Now there's about 70 people in a WhatsApp group.
"When this is all over, we're going to keep in touch and remain friends."
Hats off to the Angus volunteers. In the face of adversity, they got together in these strangest of times and embodied the meaning of the word community.
NOTE: Scottish culture secretary Fiona Hyslop has granted journalists key worker status.
[[title]]
[[text]]
An error occurred. Please try again.
[[success]]