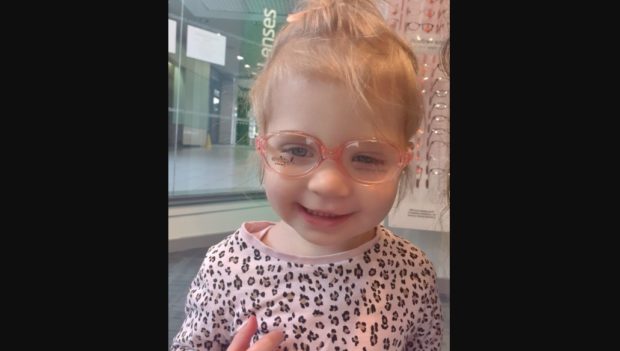 A Dundee toddler has been given the gift of sight for her second birthday.
Isabella Payne from Broughty Ferry was struggling to see her books and toys, prompting an appointment at the eye hospital service at Ninewells, which had to be cancelled when lockdown was announced, leaving mum Suzanne unable to find prescription frames for Isabella.
Although routine tests have been suspended, community nurse Suzanne managed to find Isabella glasses in Arbroath. She was given strong  Winnie the Pooh spectacles, made from a prescription estimate, in time to see clearly on her second birthday on Monday.
Suzanne said: "We are very much a glasses-wearing family with a history of eye problems, my son Cameron has had glasses since he was 18 months old.
"I was concerned about Isabella's vision when she kept squinting and stopped playing with her puzzles and books.
"Our appointment at the Ninewells clinic was cancelled  so we only had a prescription estimate. I am so grateful to the prompt service from Specsavers Arbroath, who looked after Isabella. She is back playing with her toys and enjoying much clearer vision in perfect time for her birthday."
Anyone with symptoms or concerns about their eyesight can contact opticians directly for essential care, to alleviate strain on the NHS.
Jamie Buchan, store director for Specsavers Arbroath, said: 'Isabella's first-time glasses are +5.00DS, which is a life changing prescription for someone who's never known the world in focus.
"We are fully set up to follow social distancing, hygiene and PPE guidelines to ensure the safety of staff and patients.
"This service is open to everyone, not just patients who are already registered with us.
"We're proud to provide vital care for our community at this time and I'm delighted we were able to safely provide a service to Suzanne and Isabella."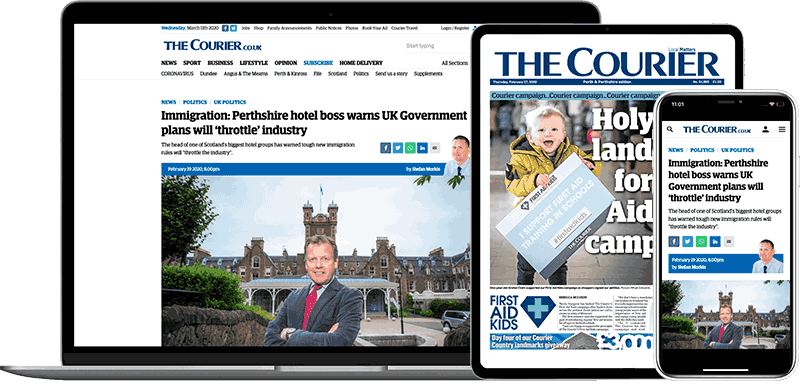 Help support quality local journalism … become a digital subscriber to The Courier
For as little as £5.99 a month you can access all of our content, including Premium articles.
Subscribe