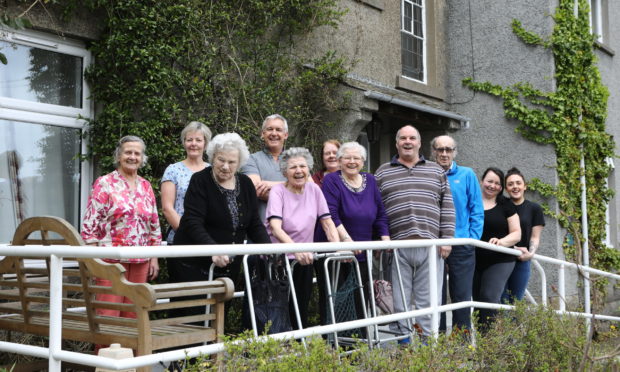 Supermarket giant Tesco has made a u-turn to help an Angus care home after it faced being left off the priority online shopping list for vulnerable customers.
Despite receiving three deliveries a week for the past 10 years, The Glade in Brechin had failed to secure delivery online delivery slots in a system deluged by demand due to the pandemic.
In the early stages of the crisis, the home was one of two in Angus whose care staff stayed 'locked-in' on site in a bid to provide as much protection as possible against the spread of the virus.
It is now operating normally, but under heightened safety protocols with strict visiting restrictions for residents' families.
Owner Chris Curnin said the shopping situation was a headache they had hoped to avoid.
"We were not down as qualifying for their vulnerable list and although we had a few delivery slots it just proved impossible to get any more," he said.
"We're a small care home and don't buy in massive bulk, but we're have three deliveries a week for the past 10 years and were even highlighted as the first local customer to get 1,000 deliveries.
"I contacted customer services but didn't get anywhere. We could probably have registered the residents individually and they would have qualified as vulnerable, but that just didn't make sense," he added.
However, following an approach by The Courier, Tesco has said priority delivery slots have immediately been reinstated to The Glade account.
Mr Curnin said: "It's a relief and will just make it so much easier for us during this situation to carry on the arrangement we've had for the past ten years, so we're grateful to Tesco."
Tesco has said it expects to double its number of delivery slots to 1.2m a week by the end of this month.
The company has also urged people who can still safely shop at their stores to do so, freeing up valuable slots for the vulnerable.
It has cross-referenced its own customer database with a government list of the clinically vulnerable, leading to more than 230,000 people being contacted and offered priority slots.
"In total, we have around 300,000 customers on our vulnerable list which includes those who contacted our customer service centre directly," said a spokesman.