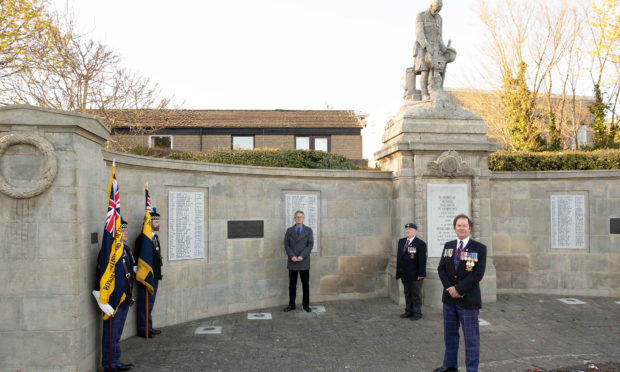 Carnoustie has honoured a Victoria Cross hero son at an ANZAC commemorations cloaked by Covid-19 isolation solemnity.
Angus has traditionally taken a place at the very heart of Scotland's annual reflection of the ultimate sacrifice made by the Australian and New Zealand services in conflict, with Arbroath's Western cemetery the setting for a major service of remembrance.
For the first time in history, New Zealand cancelled its ANZAC services because of Covid-19, instead encouraging people to 'stand at dawn' at the weekend to honour the fallen.
Among the commemorations staged by Legion Scotland branches was that held at the Carnoustie war memorial which bears the name of Royal Navy Reserve seaman George Samson – awarded Britain's highest gallantry honour for heroism during the Gallipoli campaign.
The darkest chapter in antipodean military history, Gallipoli cost hundreds of thousands of lives during the year-long Dardanelles peninsula struggle, many of them ANZAC personnel.
Samson survived an entire day under enemy fire working the lighters conveying the Allied invasion force ashore from the landing ship River Clyde in April 1915.
He is one of two Carnoustie VCs named on the links town's cenotaph, alongside Charles Jarvis, a Royal Engineers Lance Corporal who was one of the first Victoria Cross recipients in the First World War for his gallantry in the August 1914 Battle of Jemappes.
Both men survived the war.
Carnoustie Legion chairman and vice-chairman of the Royal British Legion Scotland, Davie Paton said: "We felt that we could not let the occasion pass without remembering the fallen.
"ANZAC Day has a particular relevance in Carnoustie as it was at Gallipoli that Seaman Samson won his Victoria Cross.
"As a branch we are intensely proud that, despite these difficult times, we were able to get our Legion standard and the Angus, Fife and Perthshire area standard on parade to mark ANZAC Day.
"As guest of honour at the memorial in Carnoustie we invited Darrell Mitton, who was a Commander in the Royal Australian Navy.
"Darrell and his wife, Josephine, have recently arrived in Carnoustie, where one of their first actions was to join the Legion here.
"A video of the Carnoustie ceremony will be included in a compilation video being produced by Legion Scotland to show how Legions across the land marked ANZAC Day," he added.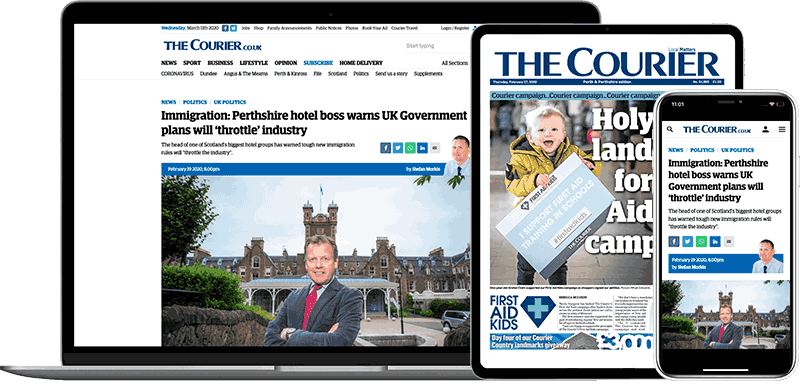 Help support quality local journalism … become a digital subscriber to The Courier
For as little as £5.99 a month you can access all of our content, including Premium articles.
Subscribe