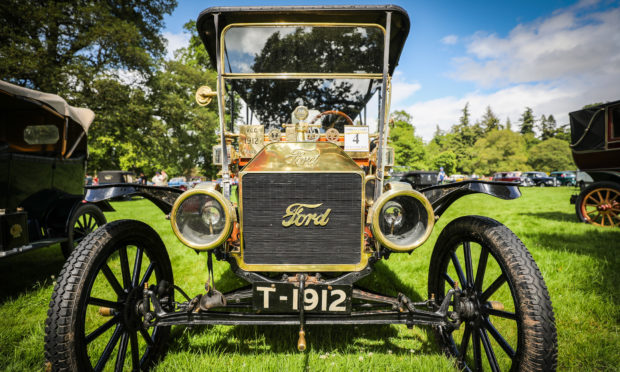 Classic car buffs will not miss out on the chance to show their pride and joy this summer.
Organisers of the Scottish Transport Extravaganza at Glamis Castle – Scotland's biggest vintage vehicle display – and Dundee Museum of Transport have both announced virtual shows.
The Strathmore Vintage Vehicle Club had been lining up a bumper display in July following a record number of entries in 2019.
In mid-April it bowed to the inevitable and cancelled the event for only the second time in 45 years.
SVVC director Stephen Dear said: "The entire rally season looks to have been cancelled this year, and rightly so, but we all enjoy getting out there to meet each out and drive or show our interests.
"We decided to host the 1st Virtual Scottish Transport Extravaganza on our Facebook page and have been inviting previous entrants to post a photo of their exhibit at Glamis so people to vote on.
"At the end of the month the vehicle with the most likes will be awarded virtual best in show.
"One of our show sponsors, Toll House Spirits/Redcastle Gin has kindly put up a prize for the winner.
"The interest in it is already growing, so it shows that folk out there are missing out on their vintage and classic car fix."
Meanwhile, Dundee Museum of Transport has stepped in to host a city motor show.
Museum bosses have scheduled an August 9 date for the online show and are inviting enthusiasts to send in photographs and descriptions of their vehicles for judging across a range of categories.