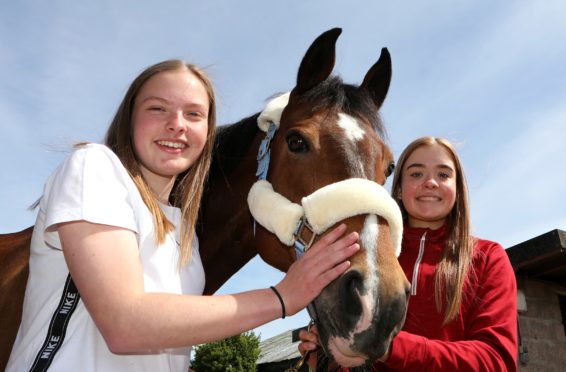 Angus cousins have been hailed for the part they played in averting a potential dual carriageway disaster after rescuing two runaway horses near the A92.
Police praise for the youngsters' actions near Carnoustie on Monday night has been echoed by the community in a flood of thanks for the role of Jessica Murray, 17, and 14-year-old Rebekah Walker in capturing the spooked animals after they took off across fields near the Dundee to Arbroath road.
The girls were returning home after looking after their own horses at Conchie's yard, near Barry, when the drama unfolded.
They played down their role in leading the animals to safety but a police officer involved in the operation hailed the girls for doing an "amazing" job.
Jessica, who works at Carnoustie's Seaview Primary School, said: "We cycled up to our horses – mine is Diva and Rebekah's is called Bailey – to check on them and were on our way home.
"We turned the corner of the road and there were two people in the middle of the road who said they thought the horses had got out.
"The horses were just running from field to field. I think they must have just broken out from their field but we then had to leave our bikes and go after them.
"It was pretty near the Arbroath road and it wouldn't have been the best situation if they had got out onto there."
Police were quickly on the scene and the animals' owner also arrived to see the rescue operation successfully concluded.
Jessica added: "We just did what we hope any other person might do if our horses got out."
But they admitted to being surprised by the reaction to a Facebook message posted by grateful local PC Ian Campbell.
"I was asked to attend Carlogie Road due to two horses broken out of their field and running close to the A92," he said.
"When I got there a woman and her daughter pointed me in the direction of the horses. There was also two young girls (who had been passing by) trying to stop them running onto the main road from the open field
"These two young girls were amazing and did so well stopping the horses from potentially getting seriously hurt on the main road.
"I did not get a chance to properly say thank you to these girls. You made my job so much easier as I'm not a horse person.
"Girls you should be proud of yourself and so should your parents. Thank you for your assistance."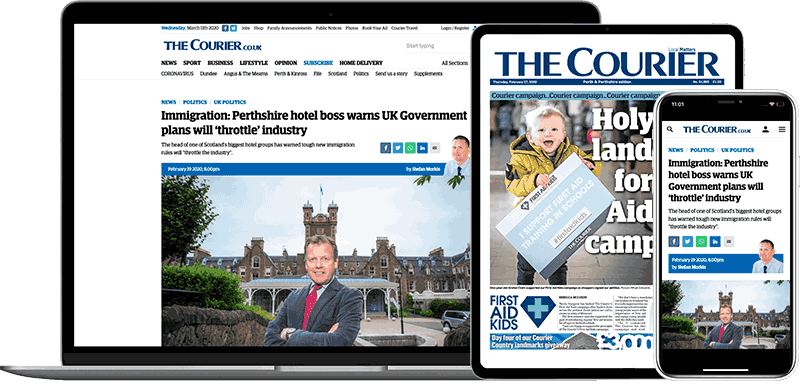 Help support quality local journalism … become a digital subscriber to The Courier
For as little as £5.99 a month you can access all of our content, including Premium articles.
Subscribe