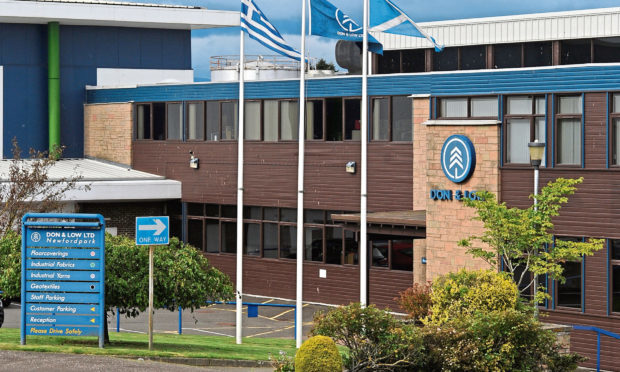 Tayside and Fife manufacturers are at the centre of a deal to make around one million much-needed NHS gowns in Scotland.
The Scottish Government has announced contracts between NHS Scotland and local companies, aiming to strengthen and expand the supply of vital protective gowns made in the country in a bid to secure long-term stock levels.
The contracts will supply more than half of NHS Scotland's current weekly demand for non-sterile gowns, a Scottish Government spokesman said.
Forfar-based textiles makers Don & Low will supply around 2.8 million square metres of the base material required to make the gowns.
The Forfar-made base material will then be made into around one million non-sterile gowns by two companies, including Glenrothes-based outdoor clothing specialist Keela.
The other company is Redwood TTM Ltd, which is based in Wigan.
The Fife-firm will work with cycling-clothing specialist Endura and vehicle seating supplier Transcal. Both those companies are Livingston-based.
The first deliveries of Don & Low material are scheduled for delivery to Keela and Redwood this week.
Scottish Government trade minister Ivan McKee said the contracts showed what could be achieved when the public and private sectors worked closely together.
He said: "This new supply chain means significant volumes of the PPE gowns used in Scotland can be manufactured in Scotland – thereby helping to protect us from any global supply issues and ensure frontline staff continue to have the protection they need.
"It also demonstrates what can be achieved when the public and private sectors collaborate to tackle the many challenges caused by the global Covid-19 pandemic.
"The Scottish Government, along with our colleagues at Scottish Enterprise and NHS Scotland, will continue to work with partners across the country to ensure that all frontline health and social care workers have access to the PPE they need."
Keela and Redwood will initially ramp production to an output of 20,000 gowns per week, therefore providing NHS Scotland with a steady supply of 40,000 gowns per week.
It is estimated that this output level represents over 50% of NHS Scotland's current weekly requirement of 70,000 PPE gowns, according to the Scottish Government.
The Angus manufacturer has already received multi-million pound support to buy a specialised machine for the production of material for top grade respirators.
With the machine, Don & Low becomes one of a handful of companies in Europe capable of supplying the filter material used to make the highest grade respirator masks.
NHS Scotland could increase gown supply further with the addition of further Scottish-based garment manufacturers, the government said.
The supply chain forms part of Scottish Government's two-pronged 'make and buy' strategy to source PPE gowns.
The government will also continue to buy gowns in an attempt to ensure supply meets the current high demand.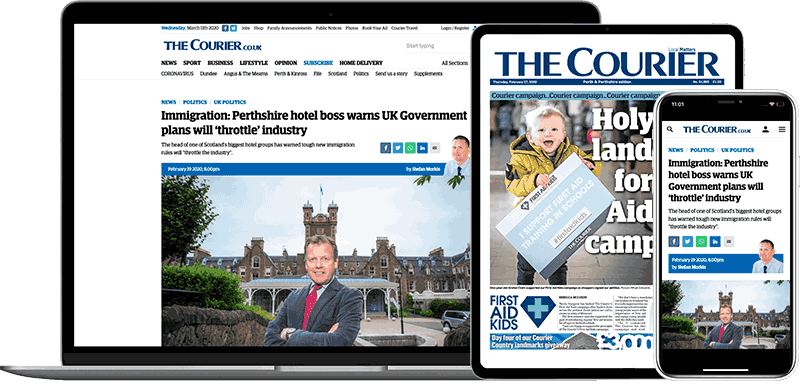 Help support quality local journalism … become a digital subscriber to The Courier
For as little as £5.99 a month you can access all of our content, including Premium articles.
Subscribe