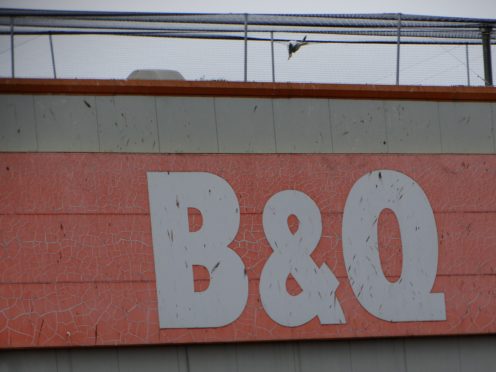 An Angus DIY store has come under fire as birds die after becoming trapped in roof netting for several days.
Concerned locals alerted staff at Arbroath's B&Q on May 9 to a Herring gull and an Oystercatcher entangled in the net, which is used as a nesting deterrent.
The SSPCA liaised with store bosses to contract their contractor, as the animal welfare organisation were unable to access the private roof.
But as the birds lay trapped for several days, a post by Angus Birdnews was shared more than a thousand times on Twitter as social media users feared the birds may be left to slowly die in the net.
In the video, the trapped gull can be heard calling out as it attempts to free itself from the net – while meters away, the Oystercatcher lay dead.
B&Q has said the netting is used for public health reasons but the SSPCA have urged the net to be removed as the legal duty to protect the welfare of the birds had been breached.
So @BandQ – You bang on about helping the environment on your website – how is THIS helping. Yes, I know there's a crisis on at the moment, but that doesn't absolve you of all responsibility. WHO is responsible for checking these nets and removing any trapped. RT this vid all pic.twitter.com/webb5yiwpc

— angus birdnews (@angusbirdnews) May 11, 2020
The birds were released several days later but it is unclear whether the Herring gull survived.
According to the Animal Health and Welfare (Scotland) Act 2006, those who are responsible for the netting have a legal obligation to ensure the welfare of the bird.
It is understood several other birds have become trapped in the net on several occasions.
Scottish SPCA chief inspector Mike Flynn said: "We were alerted to birds caught in netting on the roof of B&Q in Arbroath on 9 May.
"For health and safety reasons, we could not access the roof so we advised B&Q they should contact their contractor as soon as possible as they are professionally equipped to enter the roof space.
"Unfortunately, one of the birds had passed away so Rentokil was contacted to remove the deceased bird.
"We were again contacted on 11 May by a member of the public who made us aware the birds were still under the netting.
"We spoke to B&Q who had contacted their contractor and were waiting for them to take action. We advised we would be able to call upon the fire and rescue service to help with a rescue but did not hear back on this.
"Unfortunately, we are limited as to the help we can provide in these situations due to the health and safety risks of reaching animals in high places on private property.
"Sadly the trapped birds died as they were not rescued.
"We appreciated that the lockdown has meant that services are not readily available but we are disappointed that the person/s responsible did not fulfil their legal obligation to ensure the welfare of the birds.
"We recommend the netting is removed until there are assurances that it can be maintained properly."
A B&Q spokesperson said: "Where required, netting is installed as an approved method to deter gulls from nesting on roofs, as this can lead to public health issues.
"We have taken steps with our partners to ensure that the net is fitted correctly at the Arbroath store and acts as a deterrent as intended."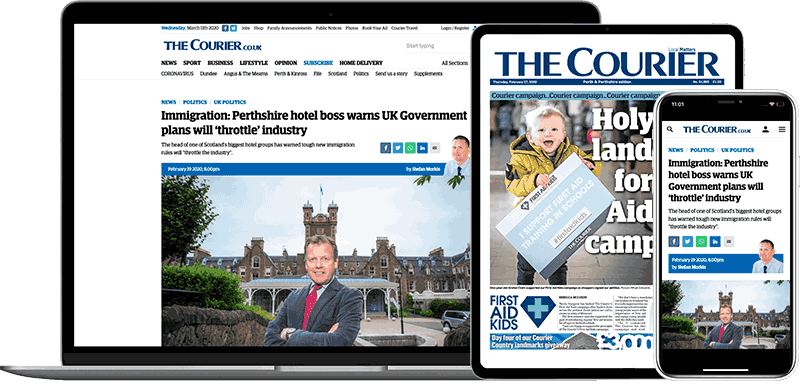 Help support quality local journalism … become a digital subscriber to The Courier
For as little as £5.99 a month you can access all of our content, including Premium articles.
Subscribe