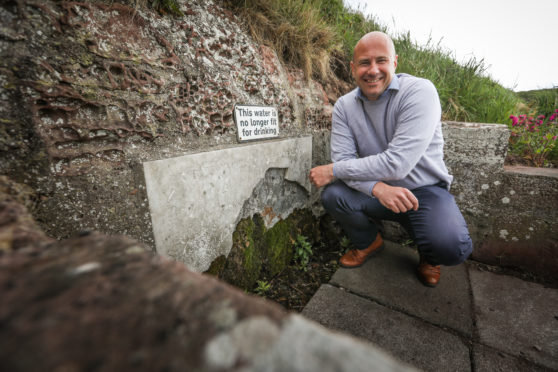 The chance find of a 19th century supernatural horror story set in an Angus town has led to calls for Tayside's literary heritage to be showcased in a bid to boost post-pandemic visitor numbers.
Gothic horror stories emerged in the 18th century and became a hugely popular genre, led by writers such as Mary Shelley and Dracula author, Bram Stoker.
The story, written by local author Alexander Balfour and titled Mary Scott of Edenknow, has St Ninian's chapel and well – located in Arbroath's Victoria Park – as its key location.
The central character, Mary Scott, was a beautiful young woman who lived with her mother, who fell ill.
Despite the care of physicians and repeated visits from the local abbot, Mary's mother died –ut her ghost soon returned to haunt the family home.
It seems the interest of the Abbot went beyond pastoral care and Mary fell pregnant.
With promises of a new life abroad, Mary agreed to meet her lover at St Ninians well at night but was murdered and hastily buried in the chapel cemetery.
Her killer, a monk, distraught by his crime and ready to confess after being haunted by the spectre of Mary, is himself killed by the abbot, who in turn commits suicide.
Buried next to Mary, grass refused to grow on the grave of the abbot.
The spring, known as St Ninian's well still exists and its water was thought to have healing powers, although today it is no longer safe to drink.
No visible traces of the chapel, which was consecrated in 1485, remain.
An archaeological dig at the site carried out in 2009, revealed two human skeletons, other human bone fragments and shards of medieval pottery. The ends of stone coffins were uncovered there during road construction work towards the end of the 18th century.
Now, one local councillor says a focus on literary tourism could boost visitor numbers as the county looks toward a post-pandemic economy.
Arbroath East and Lunan Conservative councillor Derek Wann said the area could build on its "enviable literary heritage".
He said: "With such strong links to globally famous authors including J M Barrie, Sir Walter Scott and Robert Burns, I think there is huge scope to highlight the enviable literary heritage the county enjoys.
"It could also be an excellent opportunity to explore the work of less well-known authors such as Alexander Balfour."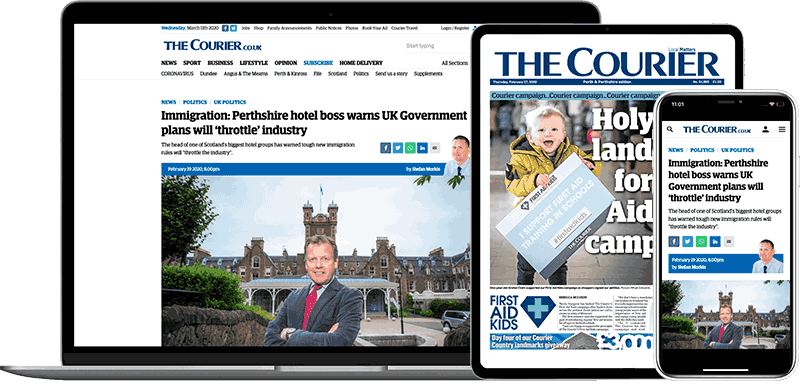 Help support quality local journalism … become a digital subscriber to The Courier
For as little as £5.99 a month you can access all of our content, including Premium articles.
Subscribe