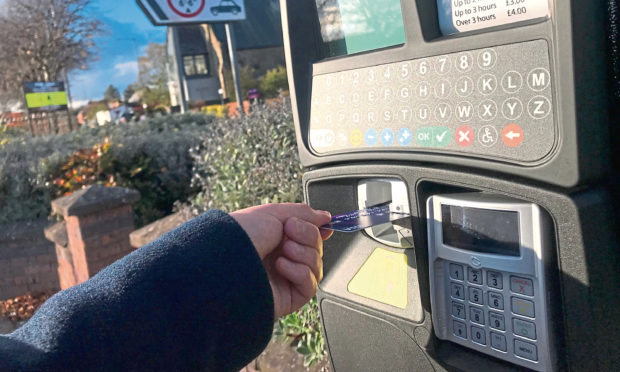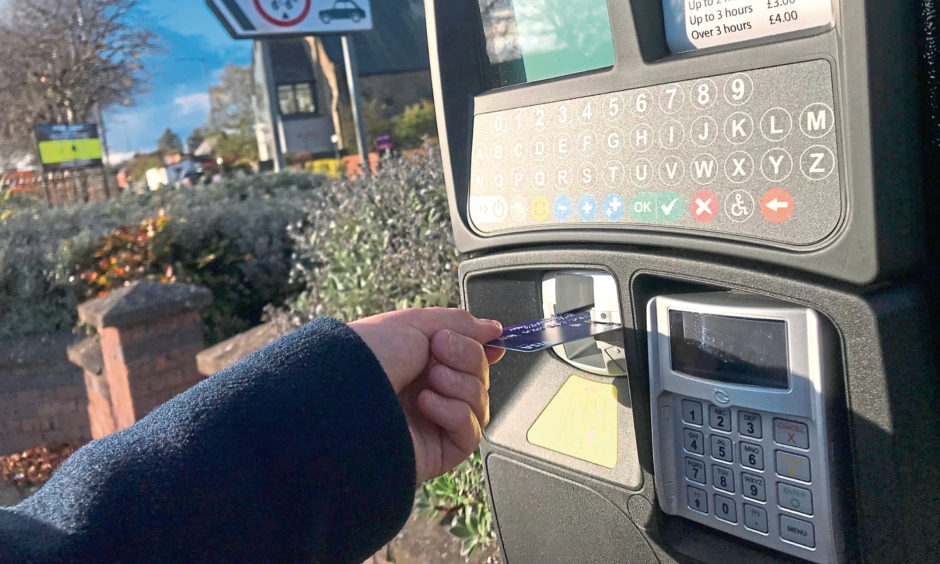 Coronavirus could kill off Angus Council's controversial loss-making parking charges.
With meters covered at all of the area's off-street car parks since early in the pandemic, the authority's economic development spokesman has said he believes they should stay bagged until the next council elections in 2022.
Forfar councillor Braden Davy said it would then be a decision for the newly-elected administration to decide whether the fees – re-introduced in November 2018 after an absence of more than two decades – should stay.
Income from the meters installed at 33 car parks has fallen far short of the authority's £700,000 per annum expectations, with the scheme blighted from the outset by protest and problems including repeated vandalism.
Net income for the first year was £324,000.
Conservative Mr Davy said: "Car Parking charges were agreed by all parties and councillors in the face of record cuts to our budget.
"The Economic Recovery Group for Angus, and our administration intends to do everything we can to support our local economy in these times of crisis, and a full report on all options for the future of parking needs to be done.
"It is likely social distancing will last for a long time, and in the face of record hits to our town centres and increasing costs for businesses, the need to socially distance and reduce use of public transport, I think it is right we keep these bagged for the foreseeable future.
"My entirely personal opinion is that it should go until the next council election.
"The situation has changed so substantially and I think we are only starting to see the huge financial and practical impacts on everything the council does.
"If social distancing lasts 18 months or more we can't really expect the meters to be back in operation in that time."
Angus finance spokesman and Kirriemuir Conservative, Angus Macmillan Douglas said: "Whilst social distancing is in place, with the effects on public transport, I find it difficult to see how we can both help our local economy and remove the bags on parking meters."
Brechin businessman Bruce Robertson, an arch critic of the scheme from the outset, said: "The financial landscape has changed so dramatically that everything is out the window.
"The situation is unprecedented and I would have thought the last thing on the council's mind would be car parking charges.
"Given what has happened with this scheme, they shouldn't come into the future equation at all –and I don't think they will.
"As we work through this, I would expect them to be more focused on our town centres than ever before – why would they even want to get involved in even thinking about bringing these charges back into play given what has gone before?"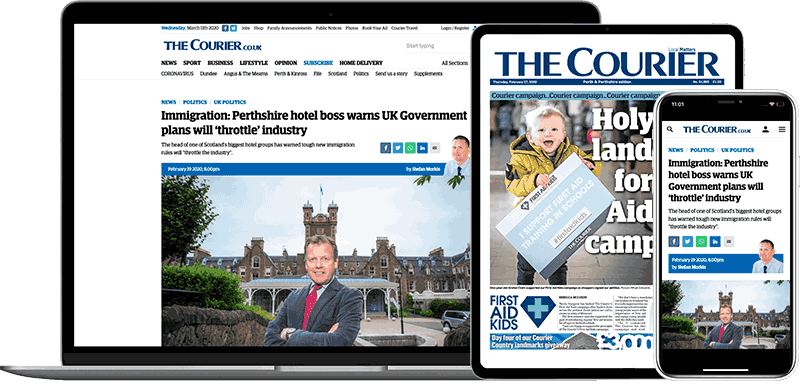 Help support quality local journalism … become a digital subscriber to The Courier
For as little as £5.99 a month you can access all of our content, including Premium articles.
Subscribe