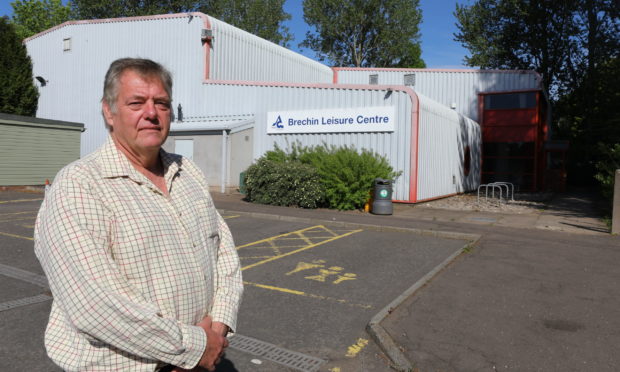 Angus council chiefs are missing out on potentially thousands of pounds of rental income by letting the old leisure centre building in Brechin stand empty, it has been claimed.
Community leaders have accused officials of dragging their heels on securing a new tenant for the River Street building after a community asset transfer request failed last year.
The building has an estimated rental income of £30,000 per year and the council originally used it to store furniture after it became surplus to requirements when a multi-million pound community campus opened in 2016.
A spokesman for the local authority said officials had been marketing the building prior to the Covid-19 outbreak but when asked, did not point to towards any materials such as a signage on the building or a website listing.
SNP councillor Kenny Braes said: "People in Brechin are wondering why it can't be put to better use and I find it difficult to give them an answer.
"It gets a bit embarrassing telling people that the council has a very tight budget to work to and can't do all the things it would like to do when it's foregoing that sort of income," he said.
"And it's not just the potential income that's being lost. The council also has to spend a significant amount of money heating and maintaining the building."
He said he had repeatedly failed to get an answer when asking after the future of the building.
"I've been keeping an eye on this and I've seen nothing on the council property portal, nothing on Shepherd's site and no signage on the building.
"If they have been marketing it then they have been doing so in a very secretive fashion."
Jill Scott, chair of the City of Brechin and District Community Council, said the community body was not aware of any consultation and had had no updates.
"They should have had this done a long time ago and it is something the community council has been jumping up and down about for some time."
She said she was aware of potential tenants who had found alternative premises due to the ongoing delays.
Councillors rejected a Community Asset Transfer request by the Inch Maintenance and Preservation Society (IMPS) in September last year after raising concerns about the long-term viability of a plan for the building.