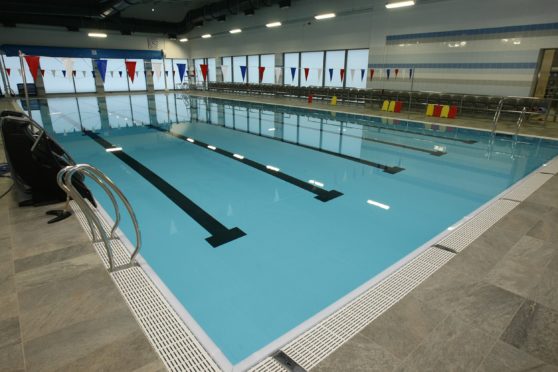 Hundreds of Angus leisure staff remain in furlough limbo as the authority awaits an official HMRC payment decision.
The Angus Alive arm's length council trust which operates the area's sports centres, swimming pools, libraries and museums has placed more than eight out of ten of its workforce on leave but for the past three months has had to find their wages from other sources.
Trust bosses say they are confident their application for UK Government money will be approved but the uncertainty has led to the council's director of finance being given power to to take action to keep the cashflow secure and the organisation afloat.
A total of 430 staff have been furloughed and the Angus Alive board has agreed to top up wages to 100%.
March, April and May salaries  have been paid through a combination of business support grant, Angus Council management fees and the charity's own funds.
The local authority is the sole owner of the trust and Angus Council finance director Ian Lorimer had warned councillors early in the pandemic of the financial challenges facing the leisure and culture organisation.
He said: "More than 50% of Angus Alive costs are covered by fees and charges and the current shutdown is having a material financial impact on the charity for that reason.
"At this stage, pending the outcome of the HMRC furlough application, no further discussions have taken place regarding the financial impact on Angus Alive and whether the charity may seek financial support from the council."
An Angus Alive spokesperson said: "As with many organisations at this challenging time, Angus Alive has had to close all its venues and halt its normal service.
"This has had a detrimental impact on our charity's ability to operate and generate income therefore we made the decision to access the government's Coronavirus Job Retention Scheme
"430 (84%) of our workforce has now been placed on furlough; this includes permanent employees and casual workers.
"We're continually reviewing the time our colleagues will need to be placed on furlough as we progress through the phases within 'Scotland's routemap through and out of the crisis' in conjunction with Scottish and UK Government sector specific guidance."
HMRC said it could not comment on specific furlough applications.
Diane Gaffney, head of corporate support services for Live Active Leisure in Perth and Kinross said: "Live Active Leisure has furloughed a number of staff across venues and head office and, to date, we have been successful in our application under HMRC's Job Retention Scheme."
Leisure and Culture Dundee and Fife Sport and Leisure Trust did not respond to a request for comment on their staff furlough position.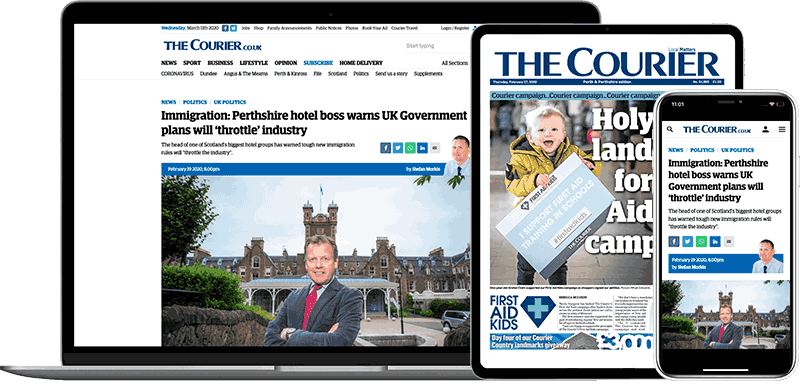 Help support quality local journalism … become a digital subscriber to The Courier
For as little as £5.99 a month you can access all of our content, including Premium articles.
Subscribe