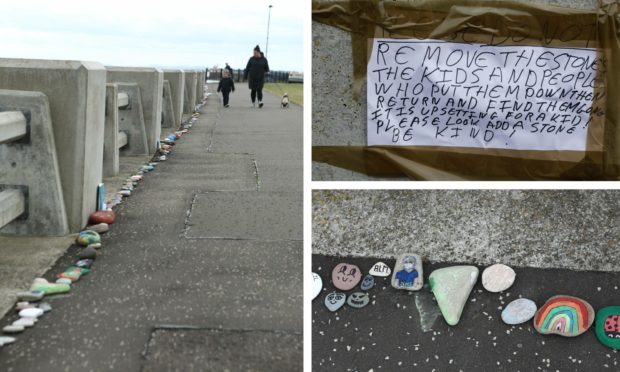 Shocked onlookers watched two youngsters vandalise a Covid-19 tribute sculpture after throwing stones from it into the sea at Arbroath.
The stone "snake" at the town's Victoria Park is one of many which have sprung up across the country, with people decorating rocks to add to pieces which can stretch for 100 metres or more.
Many are personalised with messages of remembrance for loved ones or thanks to the NHS for their work during the pandemic.
A stunned visitor to Victoria Park early on Sunday evening said he could barely believe  two young children – accompanied by an adult – were picking up stones from the snake and throwing them into the water.
Some of the rocks were later recovered from the foreshore by other park visitors and replaced in the long line.
The onlooker said: "I was just so shocked and angry when I saw what was happening, with them kicking some of the stones and then picking them up and throwing them into the sea.
"This wasn't drunken youths, they were just young children, but the male adult was fully aware of what they were doing and just let them get on with it. They then just walked off.
"The park was busy but people are maybe just too wary of what would happen if they tackle someone over the behaviour of their children."
The onlooker added: "These stones stretch for probably 60 or 70 metres and they have obviously given folk a lot of enjoyment to create and to look at.
"If I was a child or family who had spent time painting a special message on a stone before putting it there I would be so shocked and upset that something like this could happen."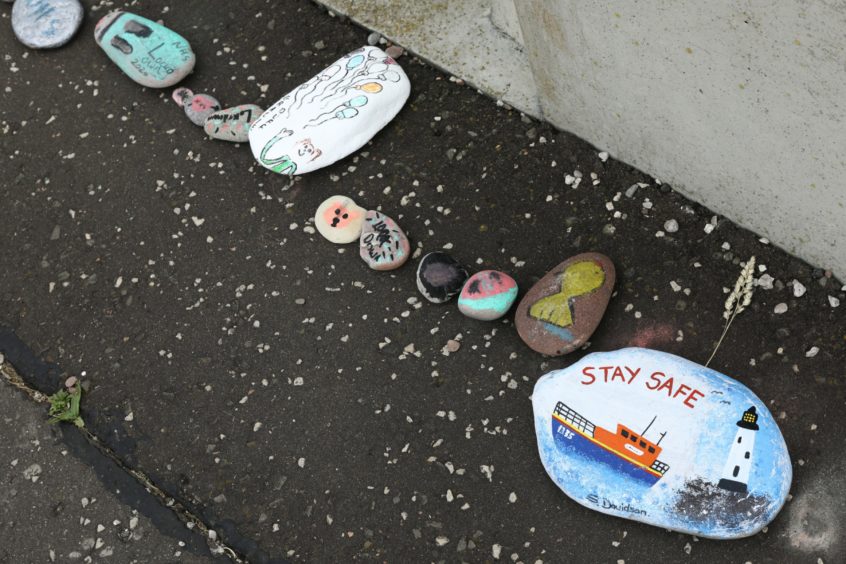 Arbroath councillor and Angus children and learning convener, Conservative Derek Wann said: "I saw posts online  and couldn't believe what I was watching – surely they knew that a lot of hard work had been involved by individuals to create some of these stones.
"I think the idea is a great one and we should all enjoy the work.
"To those who threw the stones on to the beach – have some respect for those who are spreading a smile and bit of happiness over the town."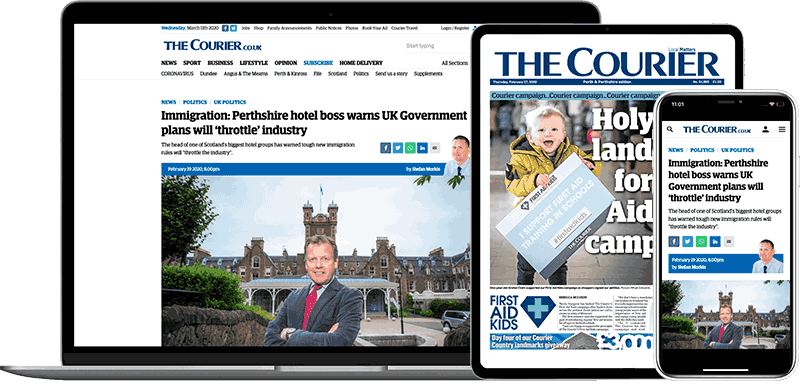 Help support quality local journalism … become a digital subscriber to The Courier
For as little as £5.99 a month you can access all of our content, including Premium articles.
Subscribe