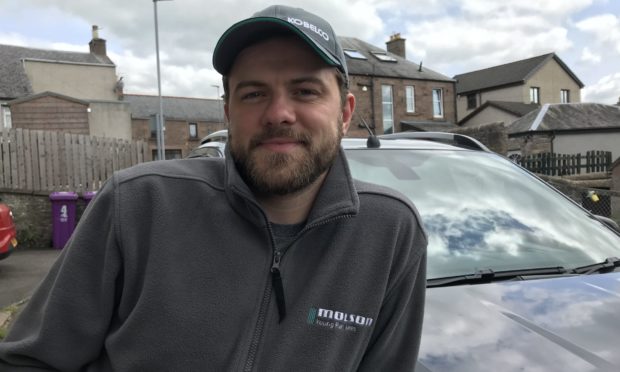 Within days of being furloughed, Forfar man Kris McWalter signed up to the coronavirus frontline as part of the lifeline volunteer army working across Angus.
The 30-year-old spent weeks delivering prescriptions in and around the town and has said the pandemic experience has left him looking at ways in which he can continue to fit a volunteering role into his life in the future.
Kris works with Doune-based firm Molson Young Plant Sales and found himself furloughed at the end of March.
"It was a worry, but my employer was absolutely brilliant with communication and I knew I would have a job to go back to.
Kris also saw coronavirus decimate the activities of the local groups he is involved with through a lifelong love of musical theatre.
"I'm president of Kirrie Panto and involved with Kirriemuir Amateur Operatic Society but we had to cancel the shows we had planned. I knew I couldn't just sit in the house with nothing to do."
Voluntary Action Angus were involved at the heart of the local Covid-19 effort from the outset and using his company truck after the firm gave the go-ahead for it to be pressed into volunteer service, Kris has made hundreds of prescription runs.
Recently returned to his job, he said: "The whole thing has been brilliant.
"My work and VAA have been really good and one of the real positives I have taken from this is the great people I have met while delivering the prescriptions who I might never have come across in my day to day life – I've enjoyed meeting some real characters."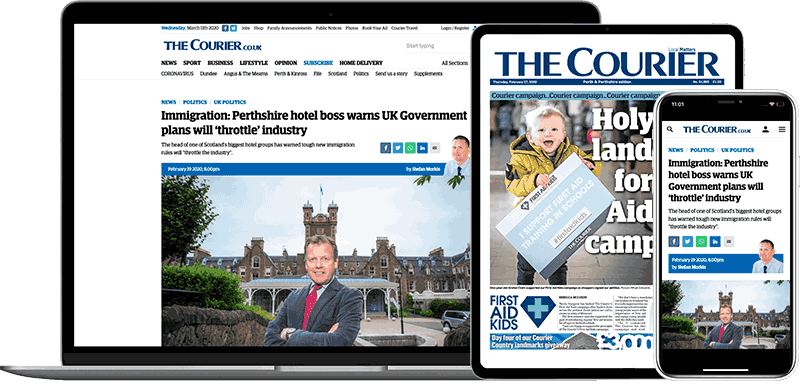 Help support quality local journalism … become a digital subscriber to The Courier
For as little as £5.99 a month you can access all of our content, including Premium articles.
Subscribe