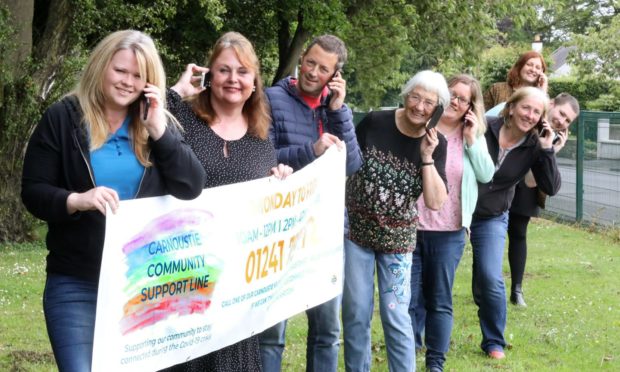 A community phone line has been created to support vulnerable people in Angus following a successful social media campaign.
Carnoustie resident Vicky Thompson set up a Facebook page to help people access support and information at the start of the coronavirus pandemic and it now has 1,300 followers.
She has now joined forces with members of Carnoustie Community Council to do more to reach out to people shielding or struggling with isolation, particularly those who do not use social media.
Community council member Natalie Ross said there was a fantastic range of services and support available in the area.
The organisation made contact with Voluntary Action Angus (VAA) and Angus Council staff in the early days of lockdown and with their help launched its own volunteer sign up form. More than 80 people responded and many of them agreed to have their details passed on to the VAA and as a result have become registered volunteers.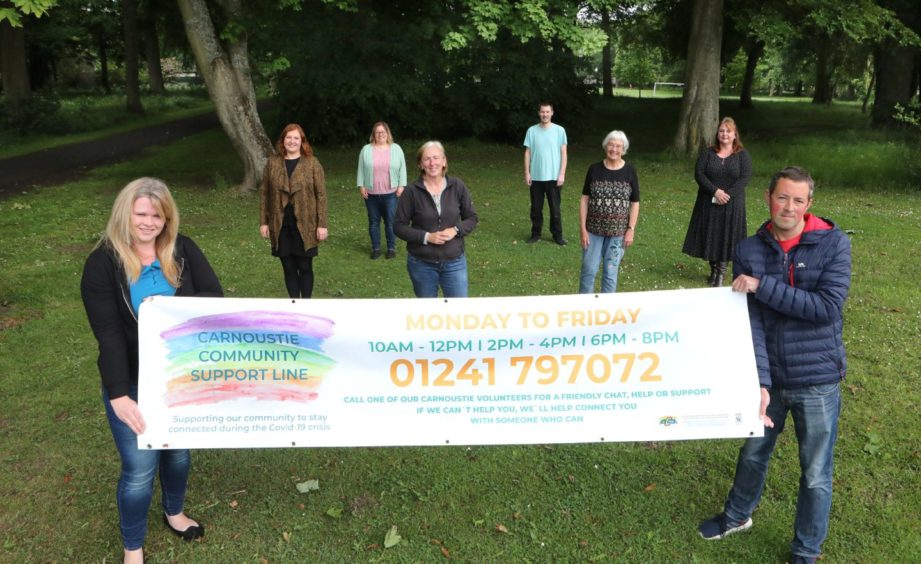 "What we have found is that not everyone is aware of the numerous options out there as not everyone is able to use or even access the internet or social media," said Natalie.
"We wanted to help support our town's residents to reach the information and support that is out there in Angus, as well as in our lovely community spirited town.
"If anyone is feeling lonely or down about the lack of usual activities/events in our area, we would encourage them to give us a call. We would love to have a wee chat with them, talk about things we are missing, or inform them of some new resources or other services that may be able to help them during this time. We have lots of positives stories to chat about too such as the random acts of kindness, fundraising and other community spirited activity."
The call handlers have received SSE Community Resilience funding and are supported by 40 more volunteers who help vulnerable people with tasks such as putting out bins, delivering essentials or taking mail to a post box.
Volunteers can also be a "buddy" for a nearby neighbour looking for regular contact or weekly assistance.
The Carnoustie Community Support Line, 01241 797072, is open Monday to Friday in three two-hour slots – 10am until noon, 2pm until 4pm and 6pm until 8pm.