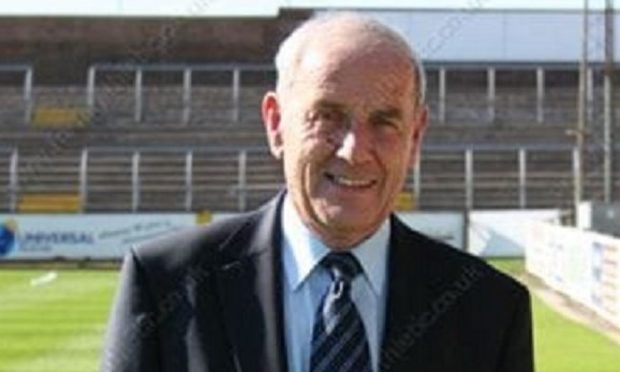 The funeral cortege of Forfar Athletic's president Jimmy Farquhar will make a poignant final journey to Station Park when the popular figure is laid to rest on Monday.
Loons officials have led tribute to the town undertaker, who died at Lisden Nursing Home in Kirriemuir earlier this month.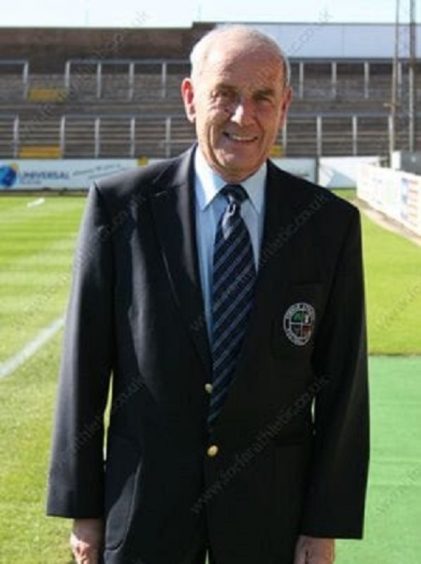 Mr Farquhar, a bachelor, was originally from Canada but spent most of his life in the town and was best known through Alexander Bain's funeral directors in West High Street, originally a joinery business in which he was a partner with the late Dave Balfour.
His calm but reassuring demeanour was a comfort to generations of Angus families whose funerals were carried out by the firm, which Mr Farquhar subsequently sold to enjoy a retirement of varied interests, including travelling widely with friends.
He was a lifelong supporter and benefactor of Forfar Athletic and agreed to become a Station Park director in 2005.
In 2009 he assumed the role of vice-chairman, and was appointed president in 2016.
An honorary member of Strathmore Cricket Club, he was also a regular supporter there for more than 50 years.
He was also a highly respected figure in Masonic circles throughout Scotland and a Past Master of Lodge the Bruce at Friockheim, as well as an office bearer of the Provincial Grand Lodge of Forfarshire and the Grand Lodge of Scotland.
In his younger day, Mr Farquhar was also a keen member of Forfar Instrumental Band.
His funeral has been arranged to allow the community and Loons fans to pay their respects despite the current coronavirus restrictions which will limit attendance at what would have been a large local turnout.
The cortege will leave Alexander Bain's car park at 11.10am, passing St Margaret's Church before a brief stop outside the office of the undertaker's firm he founded.
It will then travel up North Street to Station Park where Forfar Athletic officials and supporters have been invited to gather around the main turnstile block at appropriate social distancing
It is hoped a memorial celebration of Mr Farquhar's life will be arranged when the pandemic relaxation rules allow.