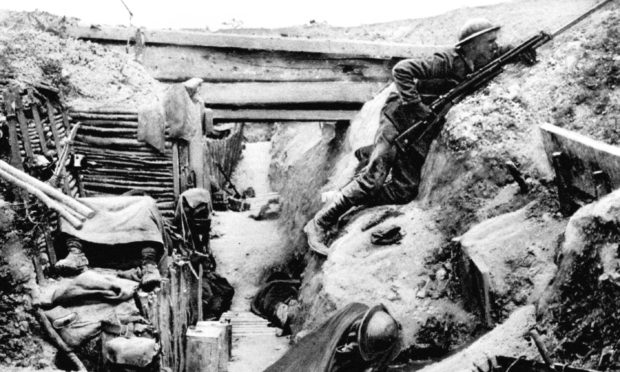 A unique set of gallantry medals awarded to a Scottish sniper whose wartime scouting work was said to have had "no equal" has fetched more than £16,000 at auction.
Lieutenant-Colonel John Whammond, from Arbroath, was a member of the British Army's first sniper unit, the elite Lovat Scout Sharpshooters, during the First World War.
The former stableboy, who fought in the Boer War aged just 18, won a reputation for his bravery in the First World War when he operated close to the enemy, gathering intelligence on their strength and movements.
Medals of Arbroath stable-boy, who became wartime sniper with 'no equal', to go to auction
His 11 medals, including the Military Cross, Distinguished Conduct Medal and Military Medal, all won for conspicuous bravery, were a highlight of Dix Noonan Webb's sale of medals and militaria in London.
The medals were sold to an anonymous UK bidder for £16,120, well in excess of their £8,000-12,000 estimate.