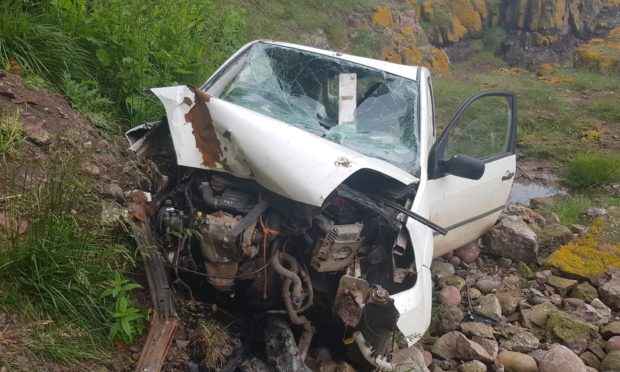 Mystery surrounds how a van came to be at the foot of sheer cliffs on the Mearns coast.
The white Ford Fiesta van was spotted by a the crew of an offshore search and rescue helicopter, north of Inverbervie at the weekend.
Mearns Coastguard officers were alerted to the wrecked vehicle on Sunday by the aircrew of Rescue Bond 1, an Aberdeen-based helicopter which provides emergency support to offshore installations.
Police have confirmed the owner of the vehicle has been contacted and no-one was injured in the incident but have not confirmed the exact circumstances of how the white van came to be there.
Stonehaven coastguard personnel had been on routine patrol on the Catterline and Kinneff areas when the find was reported at the base of the fifty foot cliff just south of Todhead lighthouse, between the two villages.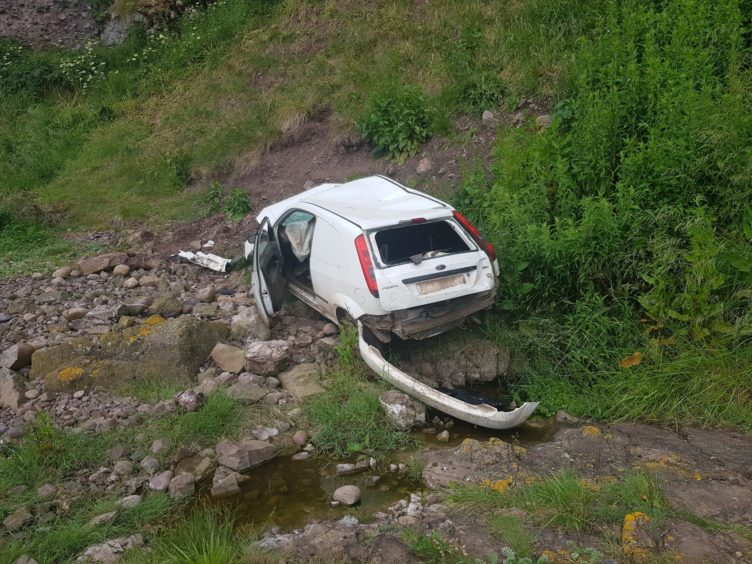 The coastguard said: "Officers, along with a winch paramedic, approached the vehicle to ascertain if there were any signs of life.
"Fortunately the vehicle was void of any persons and didn't appear to have been occupied during the fall.
"The scene was then handed over to Police Scotland Officers for further investigation."
Stonehaven RNLI was also alerted but the crew were stood down after it was discovered assistance was not required.
The wrecked vehicle was showing signs of rust and it is not known how long it had been at the foot of the cliffs.
A Police Scotland spokesperson said: "We were made aware around 2pm on Sunday June 28 of a white Ford Fiesta that was damaged at the foot of cliffs at Rouen Bay,  near Kineff, Aberdeenshire.
"Enquiries were carried out which established nobody was injured and the car owner was spoken to."
A Coastguard spokesperson added: "We would always encourage the public to report sightings such as these.
"There is no way to tell from a distance if a vehicle in this position has been occupied during a fall from a cliff and may well contain passengers who require urgent medical care."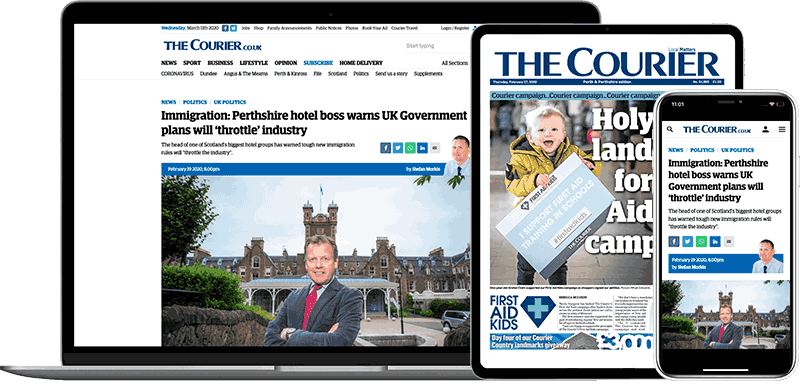 Help support quality local journalism … become a digital subscriber to The Courier
For as little as £5.99 a month you can access all of our content, including Premium articles.
Subscribe